Braden Castle Landscape Pros
Backyard Waterfalls
in Bradenton FL

Is your backyard a favorite hangout for your family or a group of friends? With a backyard waterfall installation in Bradenton, FL, you can add some additional life to it. Bradenton Landscape Pros can help you add a beautiful focus point to your yard with a backyard waterfall. Our landscape specialists are very trained and knowledgeable in creating waterfalls according to your backyard's needs. We can tailor the right waterfall to your yard's space constraints and geography.
With our service of installing a backyard waterfall in Bradenton, FL, you can convert any section of your backyard from average to magnificent. Integrating a waterfall into your unique landscape design delivers beauty and peaceful tranquility that can last for decades, increasing the pleasure of your house while also adding a valuable selling factor if you decide to sell it in the future. Because waterfalls and water features are becoming increasingly popular in our country, a custom waterfall from us will help your home stand out from the crowd, attracting more buyers and drastically minimizing your home's time on the market. We are recognized as the go-to source for stunning bespoke backyard waterfall installation and design. Our stunning bespoke waterfalls have been designed and installed in a range of homes and businesses in Bradenton, FL.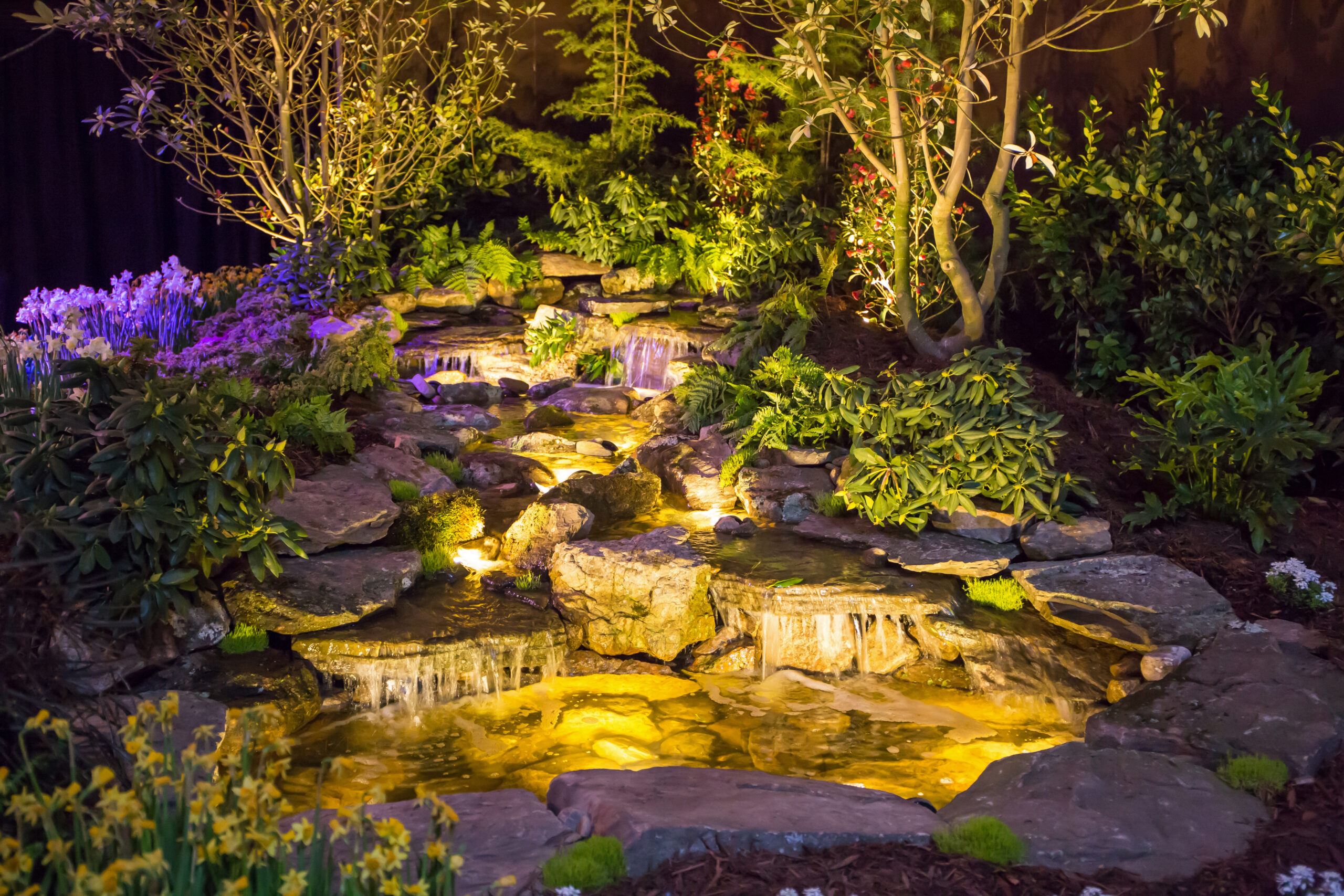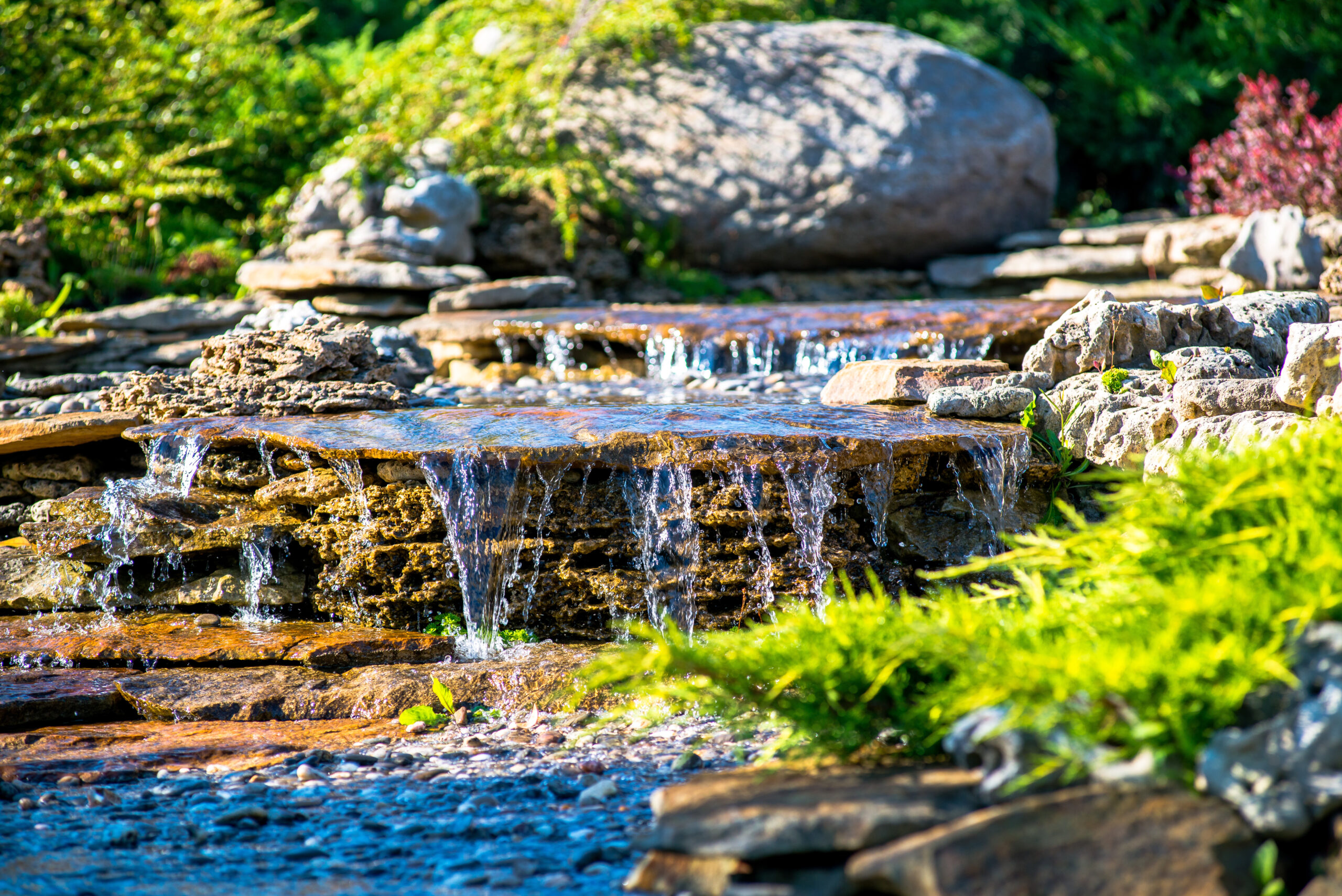 Improve the Ambience of Your Landscape and Your Relaxation

The soothing sound of running water is the ideal complement to any landscape, masking outside noise and allowing you to unwind in a private, stress-free setting. Your unique waterfall vision will be brought to life attractively, effectively, and within your budget with our competent, artistic, and passionate waterfall design and experienced custom installation services in Bradenton, FL. A stunning, one-of-a-kind and high-quality bespoke backyard waterfall is an excellent addition to an outdoor pool or spa area, and it also blends well with water gardens and Koi ponds. Waterfalls can also be purchased as a stand-alone pondless water feature with water recirculation capabilities that require little to no upkeep.
A bespoke waterfall can actually be a piece of art when it comes to landscape gardens and design, transforming an area of your property into a kind of paradise or your own refuge. And it is something that can be loved and used on a daily basis. A custom waterfall design in Bradenton, FL can include a variety of features, such as underwater lights, which allows you to enjoy your waterfall far into the evening. A bespoke waterfall design will dramatically improve a view by transforming an ordinary, bland landscape vista into something amazing. Backyard waterfalls are not only lovely to look at, but they are also relaxing. They allow you to take time out of your hectic day to relax and appreciate the beauty and music of the water feature. The mood created by a waterfall can make you feel like you're getting away from it all.
Along with the aesthetic benefits of a backyard waterfall, landscape garden waterfalls increase the value of your property in Bradenton, FL, whether it is a home or a business property, and can also increase its salability. As a result, investing in a waterfall delivers a return on investment. The garden component of your bespoke waterfall has the extra bonus of being addable and expandable at any moment.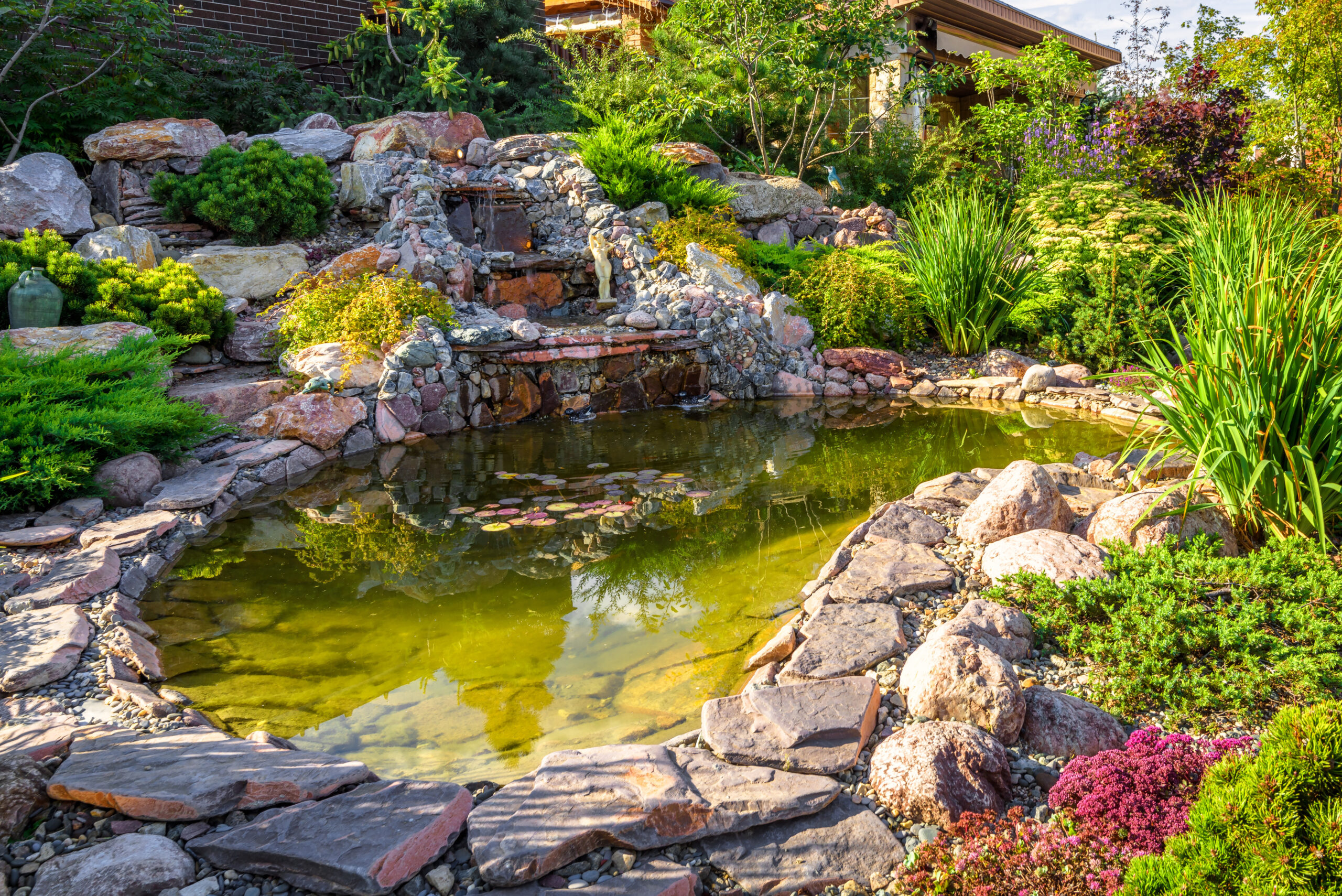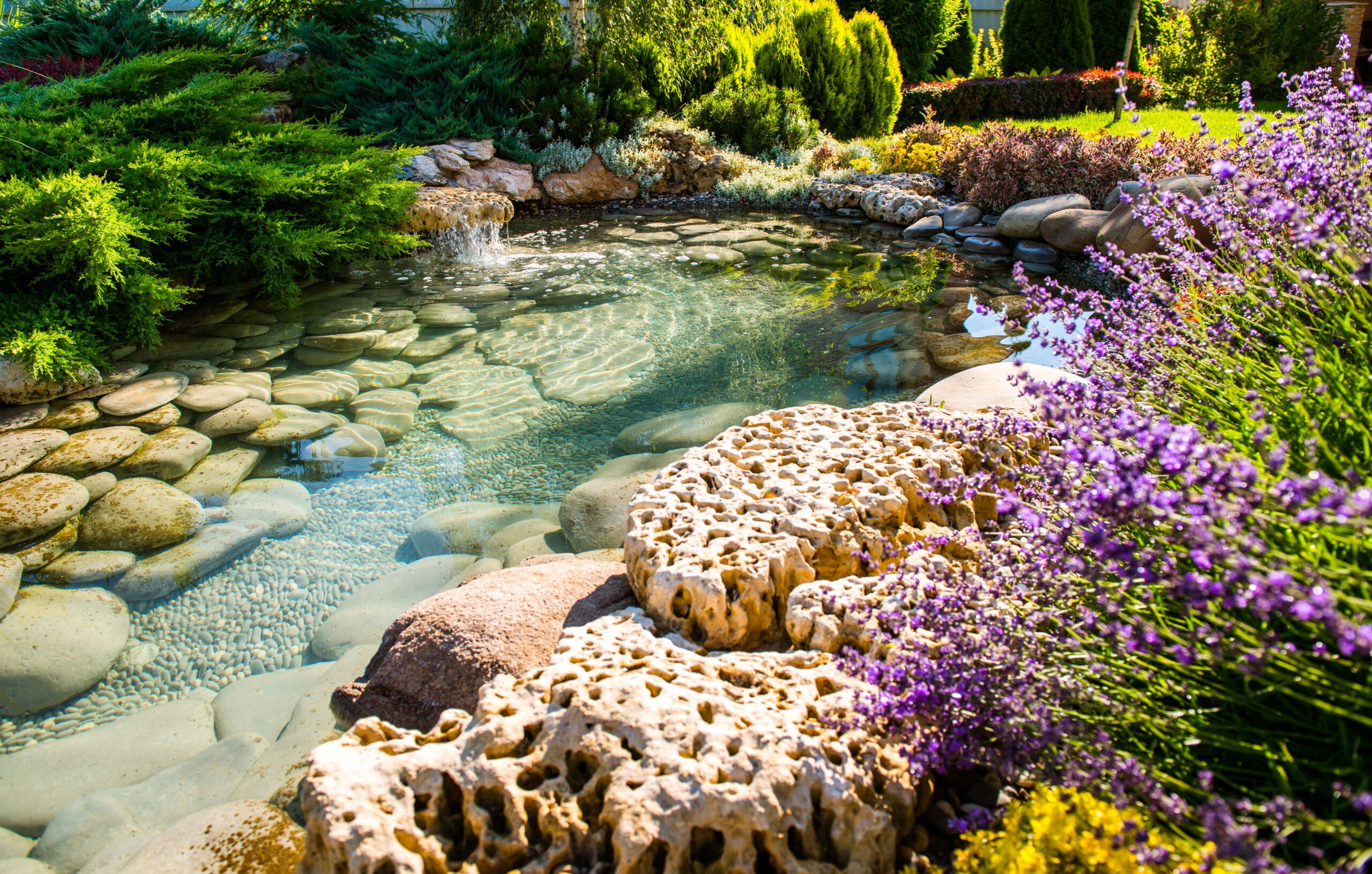 Bring The Sound Of Water Into Your Outdoor Space

Adding water to your landscape will not only break the silence in your garden but will also greatly improve the overall appeal and value of your home in Bradenton, FL. Backyard waterfall installations and water fountain installations will enhance the look of your outdoor spaces while also adding the sound of peace. Many people link the sound of running water with giving a sense of tranquility and calm to their outdoor living environment. A sound garden filled with waterfall noises or the sounds of running water can create a more calm environment for you to unwind at the end of a long day. So, if you're seeking a backyard waterfall, we can help. There is no reason why you should not have a water feature in your landscape. There are several excellent solutions for providing soothing noises and a pleasing view of your outdoor surroundings. We take pride in creating inexpensive yet imaginative backyard waterfalls.
Are you ready for a change or an improvement but don't know where to begin? A consultation will allow us to talk about how you envision and want to use your space. You can ask questions and tell us more about your goals so that we can create a plan that is unique to your aesthetics and lifestyle. What exactly are you waiting for? Please contact us right away!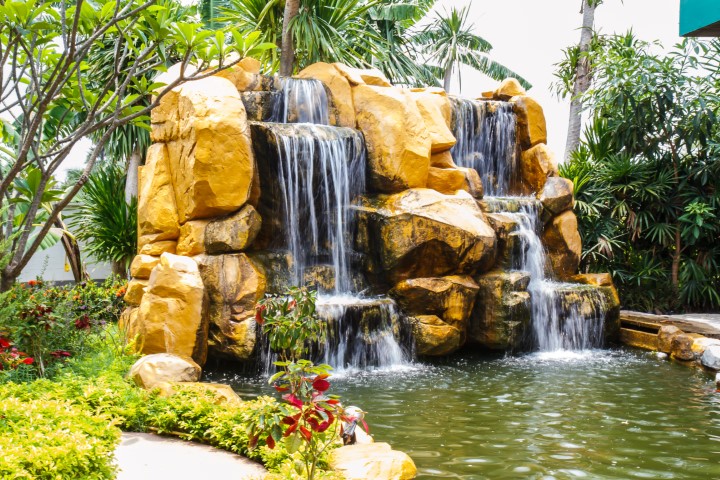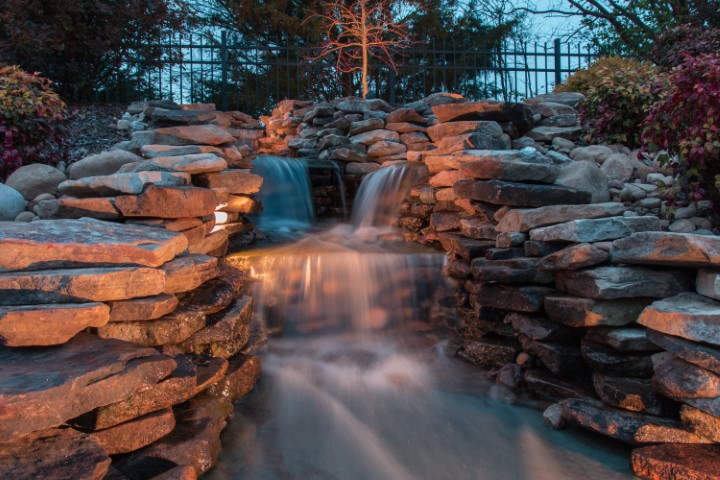 Building A Backyard Waterfall in Bradenton FL

Backyard waterfalls are a lovely addition to any home, and hiring a contractor to install one will not only improve the appearance of your home but will also provide you with hours of entertainment. You can even hire a  backyard waterfall contractor in Bradenton, FL to help you with the project. You will not only have hours of fun, but you will also increase the value of your home. Continue reading to find out more about backyard waterfalls and the contractors who can install them for you.
Our backyard waterfalls service in Bradenton, FL are the ideal complement to any landscape. The sound of running water drowns out outside noise, creating a relaxing, stress-free environment. Bradenton offers waterfall design and installation services. A waterfall complements other water features, such as a koi pond or water garden, and can be a great addition to an outdoor swimming pool or spa. Pondless water features are also a good option because they require little maintenance.
Costs
Backyard waterfalls are an inexpensive way to enhance the beauty and tranquility of your landscape. If you decide to sell your home in the future, adding a waterfall can increase its value and help you make a profit. A custom waterfall's garden component can be easily extended or added to. The water feature itself requires little maintenance and can be a low-cost way to increase the value of your property.
You must first decide how much you are willing to spend before hiring a professional waterfall contractor to install your new water feature. Many waterfall contractors charge by the hour or by the project, as well as for materials and supplies. Request quotes from several companies when you're ready to hire our contractor. Comparing the prices of each will help you stay within your budget. Remember to check each waterfall contractor's reputation before making a final decision.
Installation
Installing a backyard waterfall in your home is a great way to improve the visual and acoustic appeal of your property. Waterfalls can also increase the value and salability of your property. Sound gardens are a great way to unwind and relax, and they can even increase the value of your home. Furthermore, installing a backyard waterfall does not have to be expensive. Fortunately, our company in Bradenton, FL specializes in this type of project.
Maintenance
When it comes to waterfall maintenance in Bradenton, FL, there are a few key steps you should take to keep your water feature in good working order. To begin, keep the water as algae-free as possible, as algae can impair the waterfall's flow. Filling your waterfall with distilled water is preferable to hose water, which contains chemicals that can cause algae to grow. Also, keep an eye on the water to see if there are any fish, as healthy fish indicate good oxygen circulation through the waterfall.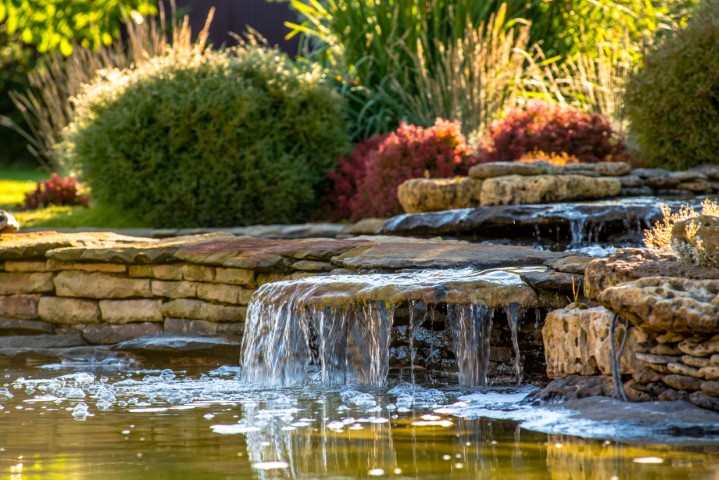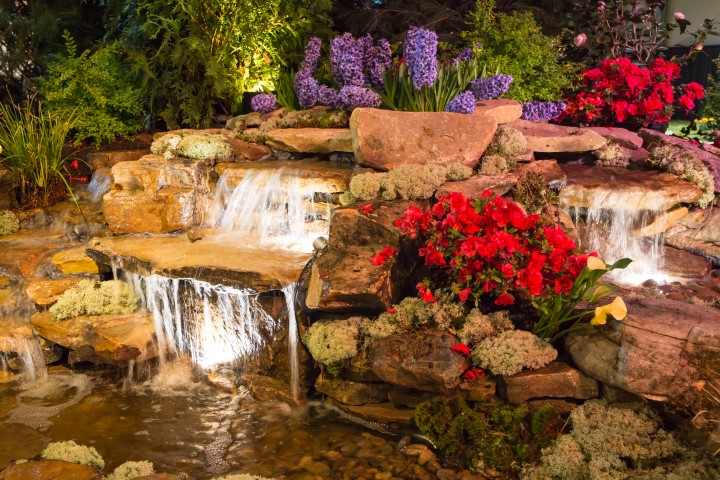 Reasons to Install a Backyard Waterfall

Backyard waterfalls come in a variety of styles. There are numerous options for creating an oasis in your backyard. Landscapers will often provide a prefabricated pond and pump. They may be unable to adapt if you have a specific design in mind. Custom work is our specialty at Bradenton Landscape Pros. We can assist you in creating a swimming pool with a waterfall or pond. There are many different types of waterfalls to choose from. And because Bradenton Landscape Pros does not use prefabricated molds, anything is possible. Please contact us today for a free estimate.
Water's Soothing Sound
There are a number of theories as to why the sound of running water is so soothing. Some believe that the sound muffles potential threats. Others claim it is similar to sounds from within the womb, while others speculate it has something to do with the sound's wavelengths. Whatever the case may be, there is no denying that the sound of running water is extremely soothing. Installing a custom waterfall in your backyard will provide you with a relaxing space to unwind.
A One-Of-A-Kind Landscaping Feature
A waterfall is a unique feature that will add character to any landscaping project, whether you want to add exotic rock waterfalls that spill into your swimming pool or a natural-looking pond with fish and a bubbling brook. A backyard water feature is a great way to increase the value of your home for both personal use and resale. During backyard parties, flowing water can be a unique feature. If you plan on selling your home in the future, a waterfall could be a great attention grabber.
Waterfalls Create an Oasis in the Backyard
Our contractors can turn your vision for a piece of nature in your yard or an elegant spa retreat into a reality. We specialize in customized design for all of our construction and landscaping projects. Natural stones, a pond, and babbling water can all be used to provide a slice of nature. This is also ideal for families with children because it allows you to keep koi or goldfish and attract birds to your garden. A thriving ecosystem will exist in your own backyard. To create a more elegant atmosphere, we can use palm trees, a swimming pool, and water flowing into the pool. Lighting and special landscaping are two other options for creating the desired mood.