Braden Castle Landscape Pros
Paver Installation in Bradenton FL

The majority of residential and commercial property owners in Bradenton, FL pick pavers for their outside features and amenities. This is hardly surprising given the numerous advantages that pavers can offer. For starters, pavers are a cost-effective material because they are easy to install and maintain. They can also make unsightly locations more appealing. Outdoor features constructed with superior pavers outlast concrete slabs and other types of paving materials. When paver installation is conducted by professionals, the paved buildings can endure a lifetime. Furthermore, pavers are an increasingly popular material for various types of outdoor settings. You can select from the following:
Brick: These have a rustic appeal and look well on properties with brick components in the landscaping or the house construction.
Concrete: Concrete is a low-cost, long-lasting material that comes in a range of shapes, styles, and colors.
Natural Stone: Natural stone is the most expensive material, but it is also the most elegant, easy to keep, and long-lasting.
The type of paving stones you use will be determined by your personal style preferences, the materials existing on your land, your maintenance needs, and your budget. Our expertise can assist you in determining which material is most suited to your requirements. We can ensure the amazing installation of any paver feature, regardless of its intricacy or design requirements, at Bradenton Landscape Pros. Our workers are certified paver installers in Bradenton, FL  with decades of experience. We also have extensive resources, which allow us to execute numerous installation tasks quickly.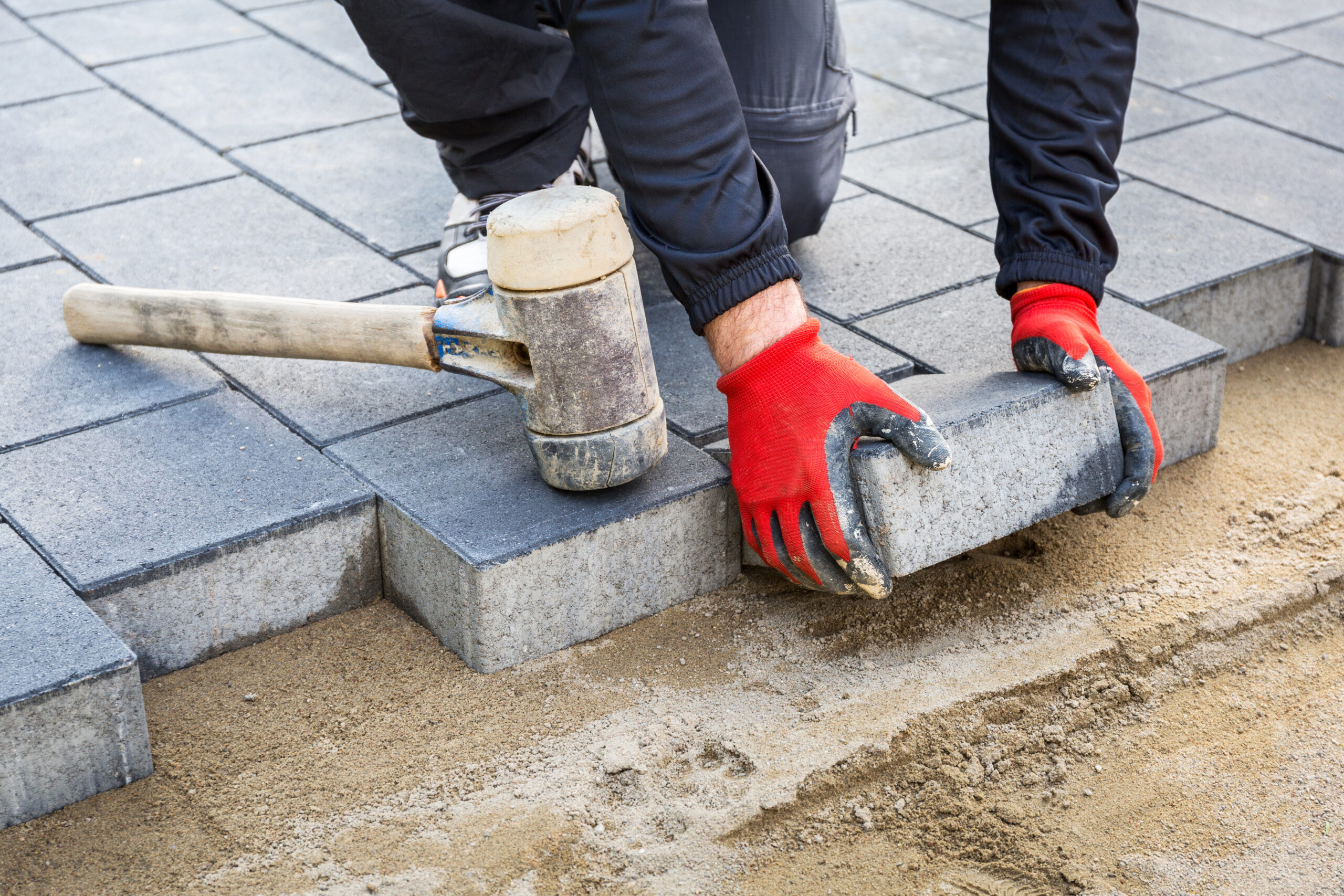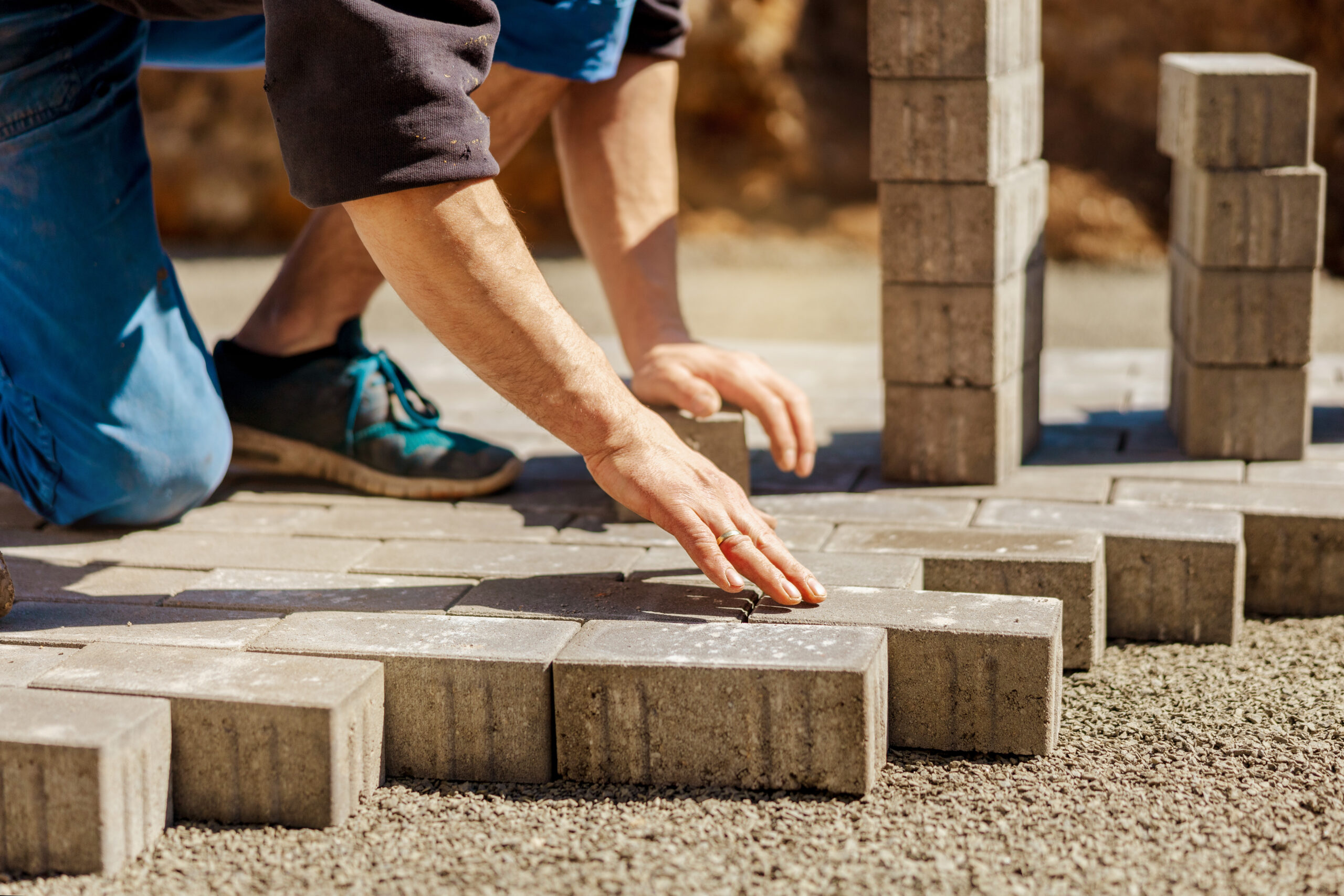 Advantages of Paver Installations

We are the most trusted local paver installation company in Bradenton, FL when it comes to trustworthiness; most property owners pick us because we provide highly customized service and guarantee the quality of our job. You can anticipate beautifully lovely outdoor features and amenities that are also long-lasting if you hire a paver installation specialist like us.
The quality of the products and materials utilized in various features and elements determines the resilience and longevity of your outdoor spaces in Bradenton, FL. Many open-air areas, such as driveways, decks, poolscapes, walks, paths, and paver patios, necessitate careful material selection. Installing pavers is one of the greatest ways to achieve the desired appearance in these areas.
When you want high-quality hardscaping structures on your property, you must also hire skilled installers, which is where our paver installation in Bradenton, FL comes in. We have worked on projects of various sizes and types, and we serve both residential and commercial clientele. Furthermore, there are other reasons to have pavers built, including:
Paving stones are ideal for a variety of outdoor areas. You can use them to make a beautiful impact on driveways, pathways, and paver walkways. They also looked great in poolscapes, fire feature zones, and other areas. One of the most noticeable advantages of placing pavers is their adaptability.
There are numerous paving stones to pick from. Interlocking concrete pavers, brick pavers, natural stone pavers, and permeable pavers are all options. All of these goods are available in a variety of styles, colors, forms, and sizes, allowing you to construct gorgeous outdoor areas based on your unique requirements.
Paving stones are rather simple to maintain, so you won't have to worry about keeping them clean. To keep them looking new, they would only need to be pressure washed on occasion. You can also use seal coating to protect the surfaces. This coating strengthens the material and makes the surfaces scratch and stain-resistant.
Paver stones are a very cost-effective solution when it comes to durability, simplicity of maintenance, overall installation costs, and lifetime. They are suited for both small-scale residential and large-scale commercial operations.
Professional Paver Installers

Installing these interconnecting components appears to be a pretty simple task. That, however, is not the case. If the units are not properly fitted after prepping the base, they can shift, sink, or break, rendering the surfaces unsuitable to use. When you choose professionals like us to install pavers, you can rest assured that the installation will meet industry standards. We never compromise on material or workmanship quality. Our crew includes experienced paver installers in Bradenton, FL that have completed hundreds of jobs.
This experience allows them to manage a variety of paver installation and landscaping jobs for our clients. Before beginning any paver installation, we properly prepare the ground and apply compacted sand. This methodical technique will go a long way toward maintaining the dependability, safety, and beauty of your paved surfaces. At Bradenton Landscape Pros, we provide excellent paver installation service in Bradenton, FL at an affordable price. Our prices are reasonable, and we even give discounts for large installation projects. Call us right away to begin discussing your paving job.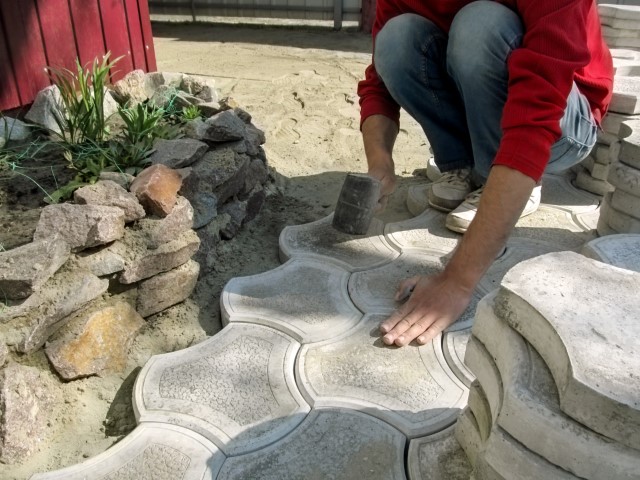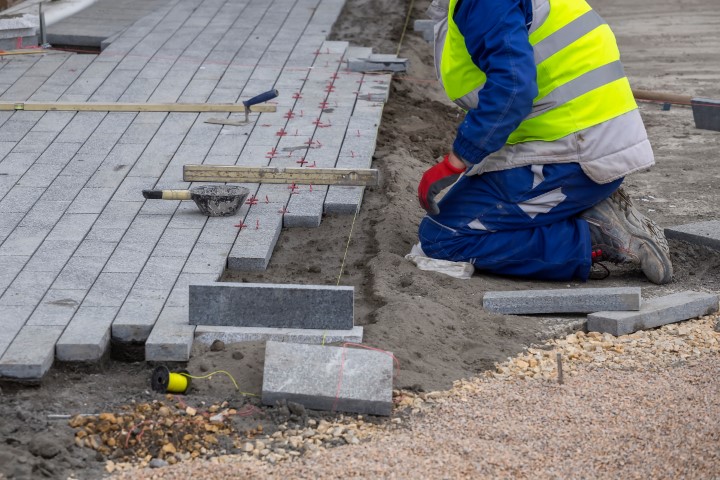 What to Expect From Our Paver Installation Services in Bradenton FL

Bradenton Landscape Pros is a seasoned construction and landscaping company in Bradenton, FL, offering excellent service and a wealth of experience. Our staff is well-trained and experienced. Our clients can choose from a variety of services. Contact us today for a free project estimate! For all of your construction and landscaping needs, we are the company to call! 
Paver Stones are Made of Stone, Brick, Tile, or Concrete
Paving stones can be stone, tile, or brick, depending on the manufacturer. Color blends can be used to create both random color patterns and subtle color variations. Choose the color combination that best complements the overall decor and feel of your home. When choosing color combinations, keep in mind that these stones aren't exactly like ceramic tiles, which are all the same color.
There are numerous advantages to using paving stones. They are available in a variety of colors, patterns, and textures, in addition to providing a better aesthetic appearance. The color is less likely to fade because it is embedded in the stone. Stone pavers come in a variety of materials, including granite, travertine, and sandstone. You can choose from a variety of colors and patterns for the exterior of your home, and the material used is completely customizable.
Durable
It is worthwhile to seek the assistance of our professional paving contractors when resurfacing your parking lot. Our paver installation services in Bradenton, FL can not only assist you with the design, but we can also provide full-service capabilities. Consider reflective pavement markers, ADA compliance, and other factors when paving your parking lot. This way, you can be confident that your asphalt will look and function as you desire.
Regardless of the advantages of paver installations, you may need to do more maintenance than you think. Paver installation necessitates more maintenance than other types of hardscape, such as concrete. Concrete is prone to cracking and crumbling over time. While gravel and asphalt driveways are the least expensive options, they are unsightly and necessitate frequent maintenance. Furthermore, they tend to break and crack over time, making them more difficult to repair and maintain than paver installations.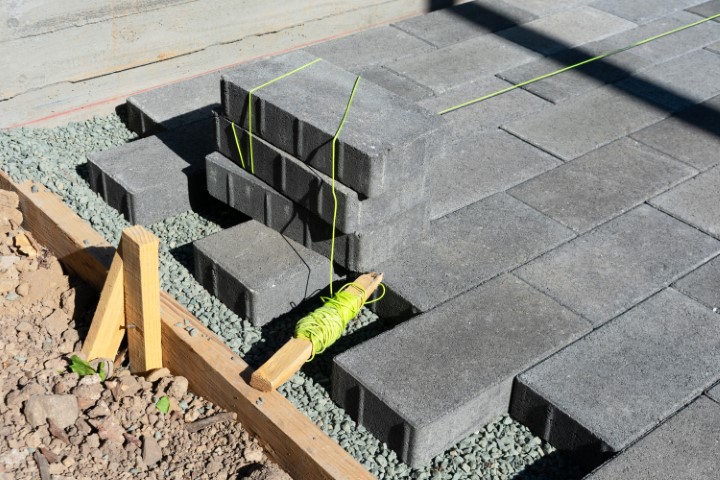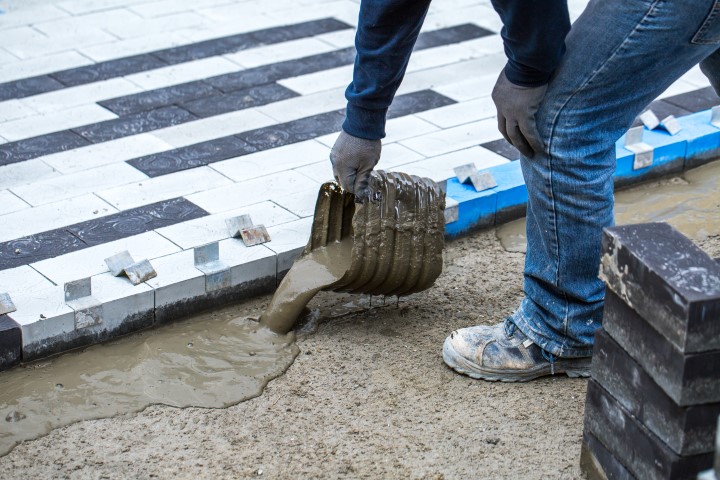 Benefits of Hiring Our Paver Installation Contractors in Bradenton FL

When you're ready to transform the exterior of your home, you should hire our paver installation services in Bradenton, FL, or a stone supplier. Our landscaper will be able to plan your project, install hardscape elements, and maintain the finished product. Our professional paver installation contractor can assist you with any project, whether it's a poolside deck or a new walkway.
Improve the Functionality and Visual Curb Appeal of Your Front Door

Consider paver installation services if you want to improve the appearance of your home's front entryway. These services can create a new path or walkway, which will provide visual curb appeal and ease of maintenance. Paver walkways are a great choice for a pool deck or backyard because they are cool to walk on. Paver walkways can be designed to complement any decor and match the existing color and texture of your home's exterior.
Pavers, in addition to providing a covered patio, increase usable space in your home. Covered patios can help you save money on your summer cooling bills and are safer than wooden decks. Brick pavers also make your front yard more appealing to potential buyers. Choose our paver installation services in Bradenton, FL if you need a paver installation company; our experts have experience installing and designing pavers, including brick pavers.
5-Star Rated Landscaping Contractors

You've come to the right place if you're looking for a dependable paver installation service in Bradenton, FL. Our professional paver installation contractor is a highly professional company that provides a wide range of services. Our professionals will do an excellent job installing your pavers because they have a wealth of experience and a highly skilled workforce. In addition to providing excellent paver installation in Bradenton, FL, our experts will also handle any necessary repairs and maintenance on your current patio area.
Consider the quality of the work you'll receive when hiring a paver installation company in Bradenton, FL. A good paver installation company can mean the difference between a mediocre front lawn and a driveway. The crew at Bradenton Landscape Pros also provides sprinkler installation, landscaping, and grass care. Our experts also build patios, driveways, and other structures. Get in touch with us right away to learn more about our paver installation services.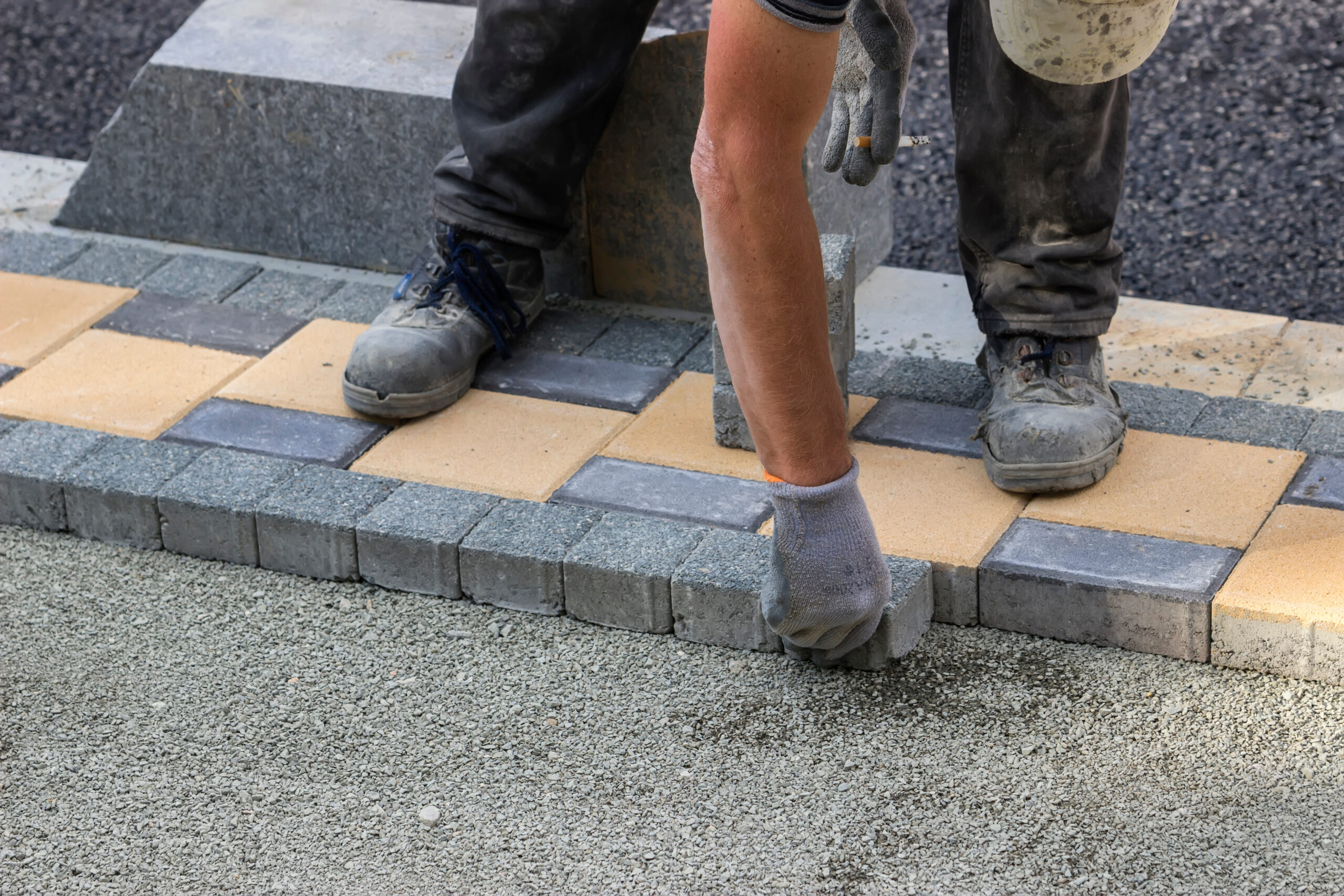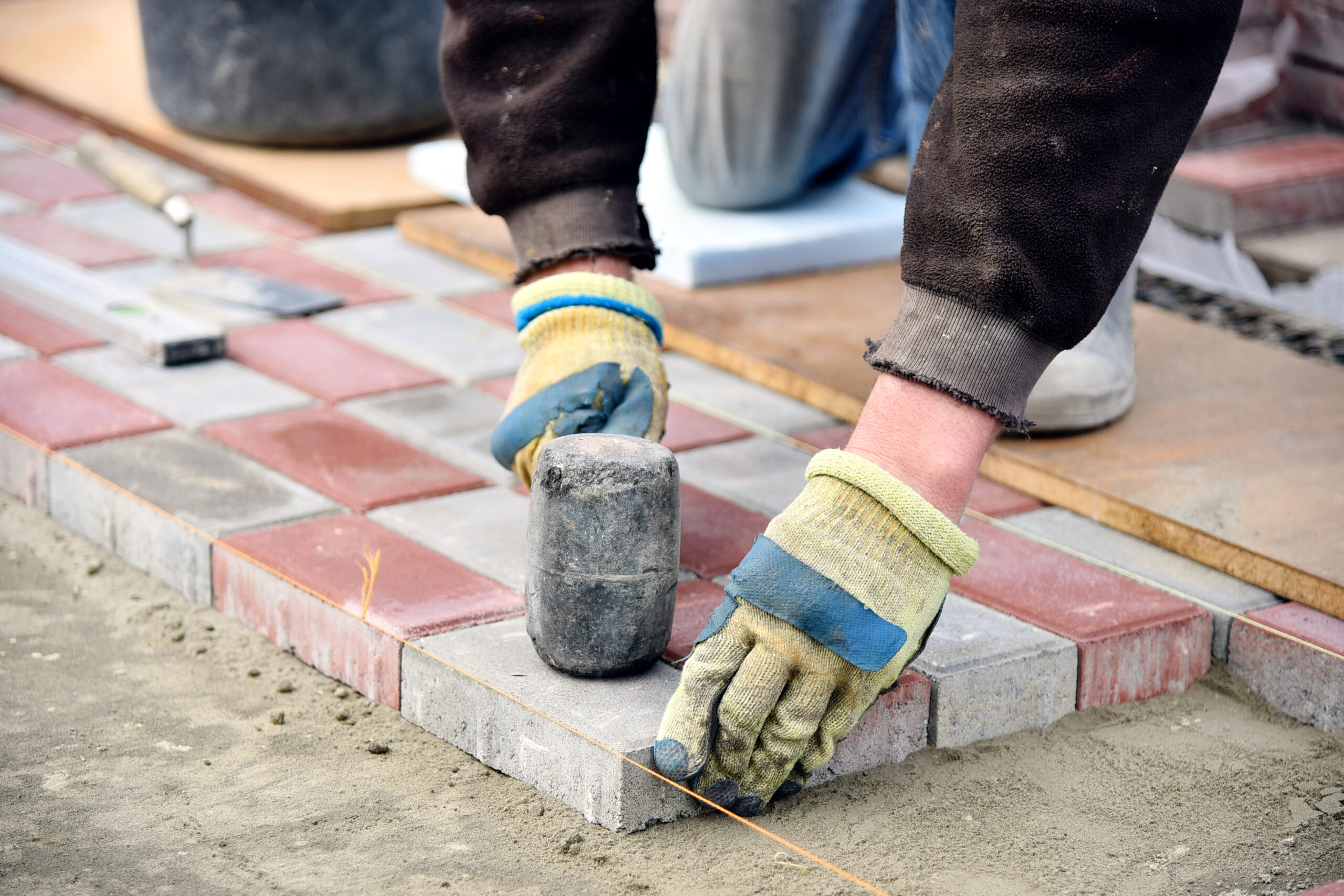 Pavers are more expensive than concrete as well. Although concrete is less expensive to install, pavers require less maintenance. A professional paver installation will last for many years. You may need to sweep and mop it from time to time, but they will not need to be replaced. However, concrete will require patching, sealing, and other maintenance, which will raise the cost over time. For these reasons, pavers are the better choice.
A walkway can increase the value of your home. It may also entice more buyers. A well-paved walkway will make your home feel more welcoming and may increase the value of your property. Paving your walkway can significantly increase the value of your home if you plan to sell it. You should also think about the cost of paver installation in Bradenton, FL, and whether this is a good investment for your money.
Paver maintenance is an important part of keeping a beautiful driveway. The paving stones in your paver driveway will eventually deteriorate if you do not maintain them. Sealing is critical for safeguarding your investment. You can slow down the deterioration caused by rain, sun, and vehicle traffic by applying a protective coating to the paver.
To clean the pavers, first sweep away any debris that may have accumulated between them. Spray with a hose to remove dirt and stains. Spraying between cracks can disrupt the medium that keeps the pavers level. If you can't find a commercial product for spot cleaning, you can make a solution of white vinegar and water and scrub the pavers with a sponge.