Braden Castle Landscape Pros
Pavilion Installation & Construction in Bradenton FL

A pavilion features a completely covered roof and, in most cases, a finished ceiling on the inside. The complete roof allows you to spend more time outside while protecting you from rain and snow. Pavilions can be customized to complement the appearance and style of your home. This makes it a practically seamless complement to any outdoor living project. At Bradenton Landscape Pros, we design and construct quality outdoor pavilions for homeowners in Bradenton, FL. Our outdoor design architects use the latest 3D modeling tools to custom design a pavilion to improve your outdoor living area.
We build high-quality pavilions for outdoor living areas that will complement your home and provide you with a pleasant space to congregate for meals or entertainment. Our expert pavilion installers in Bradenton, FL will improve the square footage and value of your property. We discuss with you to choose the bells and whistles you want included in your pavilion design. Design elements such as cathedral or coffered ceilings will make your pavilion a pleasant place to relax. Install a high-quality LED fan to provide a pleasant breeze and extend pavilion use into the evening.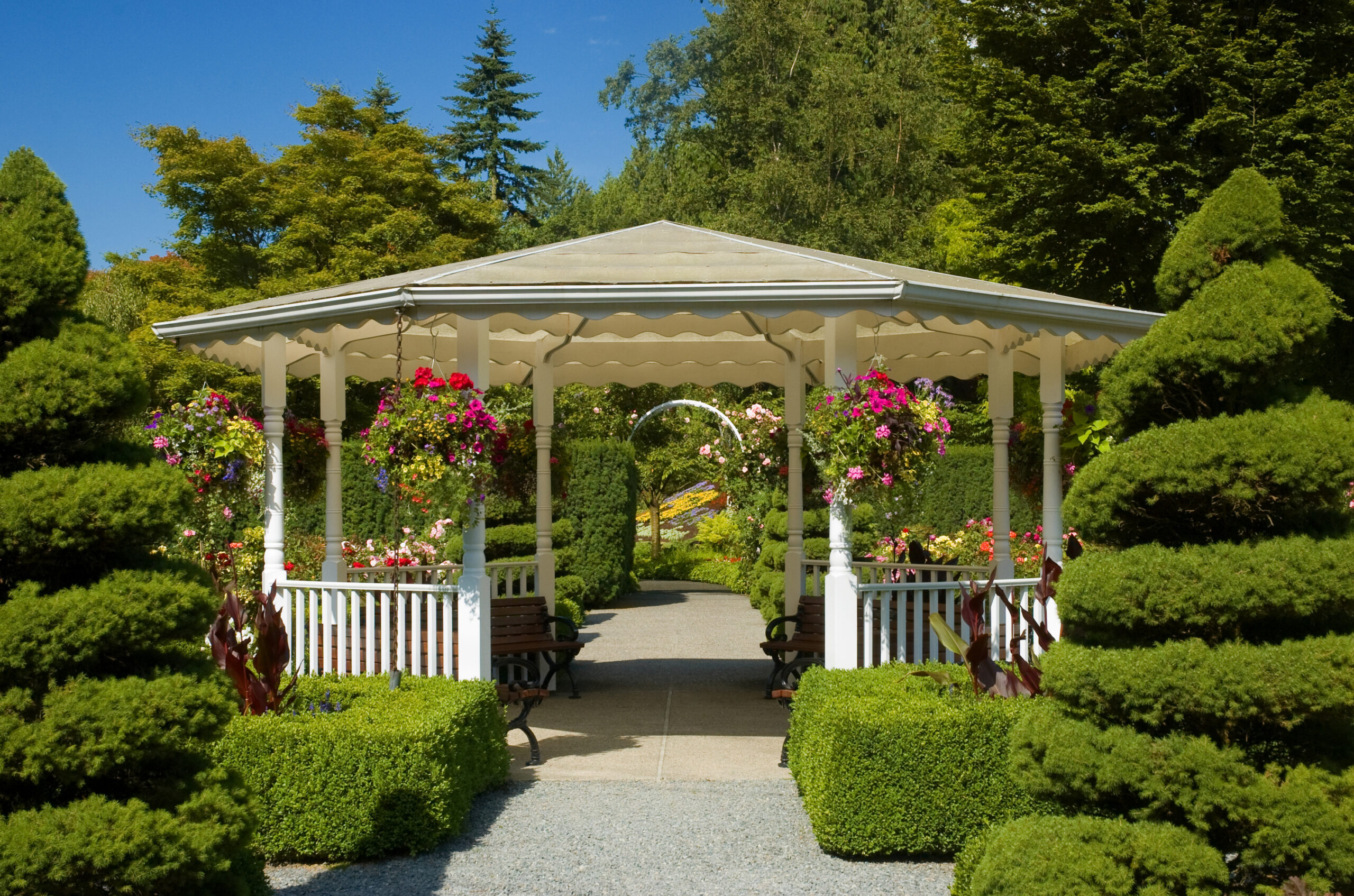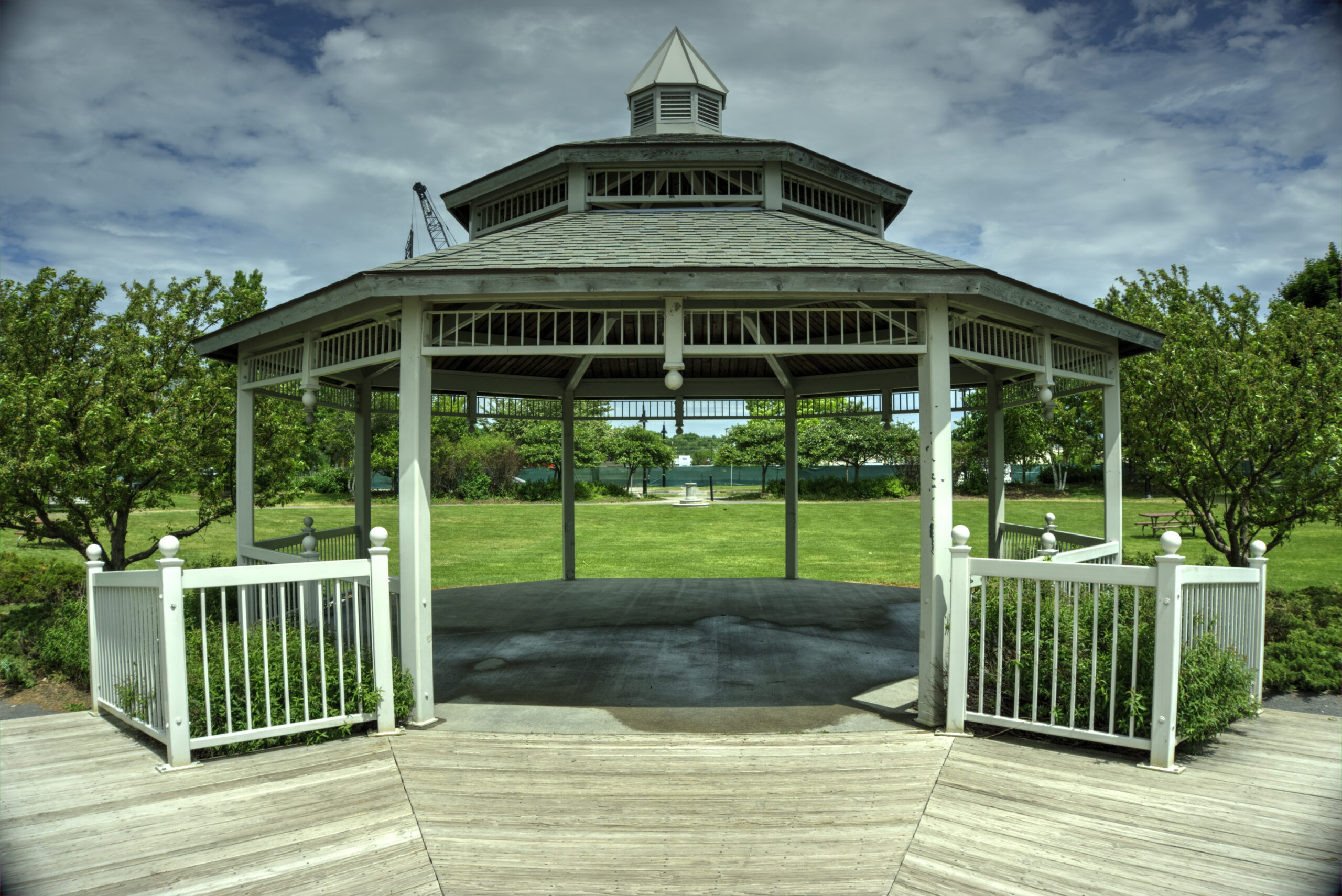 Advantages of a Backyard Pavilion

The most significant benefit of building a backyard pavilion in Bradenton, FL is that it may help you make the most of otherwise unused space while also improving your overall outdoor living experience. The shade created by any landscape structure can provide relaxation and protection from the sun's rays, allowing you to spend more time outside (especially in the case of small children). Perhaps most crucially, they aren't simply for sunny days. Your pavilion can provide shelter from rain or snow and provide protection from the weather all year. For residential applications, this means that your pavilion may help you maximize your time spent outdoors, from resting by the pool to huddling around the fireplace with a mug of chocolate in the winter.
You can also include a variety of complementary accessories into your pavilion landscape building. If you intend to power your pavilion, you can incorporate ceiling fans, lighting solutions, heaters, and water misters, as well as built-in equipment for fire installations, outdoor kitchens, and other features. You can make your pavilion design and installation as basic or as elaborate as you want. Remember that pavilions can be used in both residential and business places in Bradenton, FL and that we can assist you with providing shade to playgrounds, picnic areas, outdoor storage yards, farmer's markets, and more.
Our custom pavilion designs in Bradenton, FL also include a range of stair, railing, and lighting options that are intended for safety and aesthetics. To fit your budget and tastes, you can choose between shingles, metal, or cedar roofing for your pavilion. Many fantastic additions are available to expand the usability of your pavilion, allowing for convenient entertainment at any time of day or year. Use retractable screens, for example, to make your pavilion habitable on a hot summer day. Add heating options, such as an artisan masonry fireplace or patio heaters, to extend your pavilion's use throughout the winter months.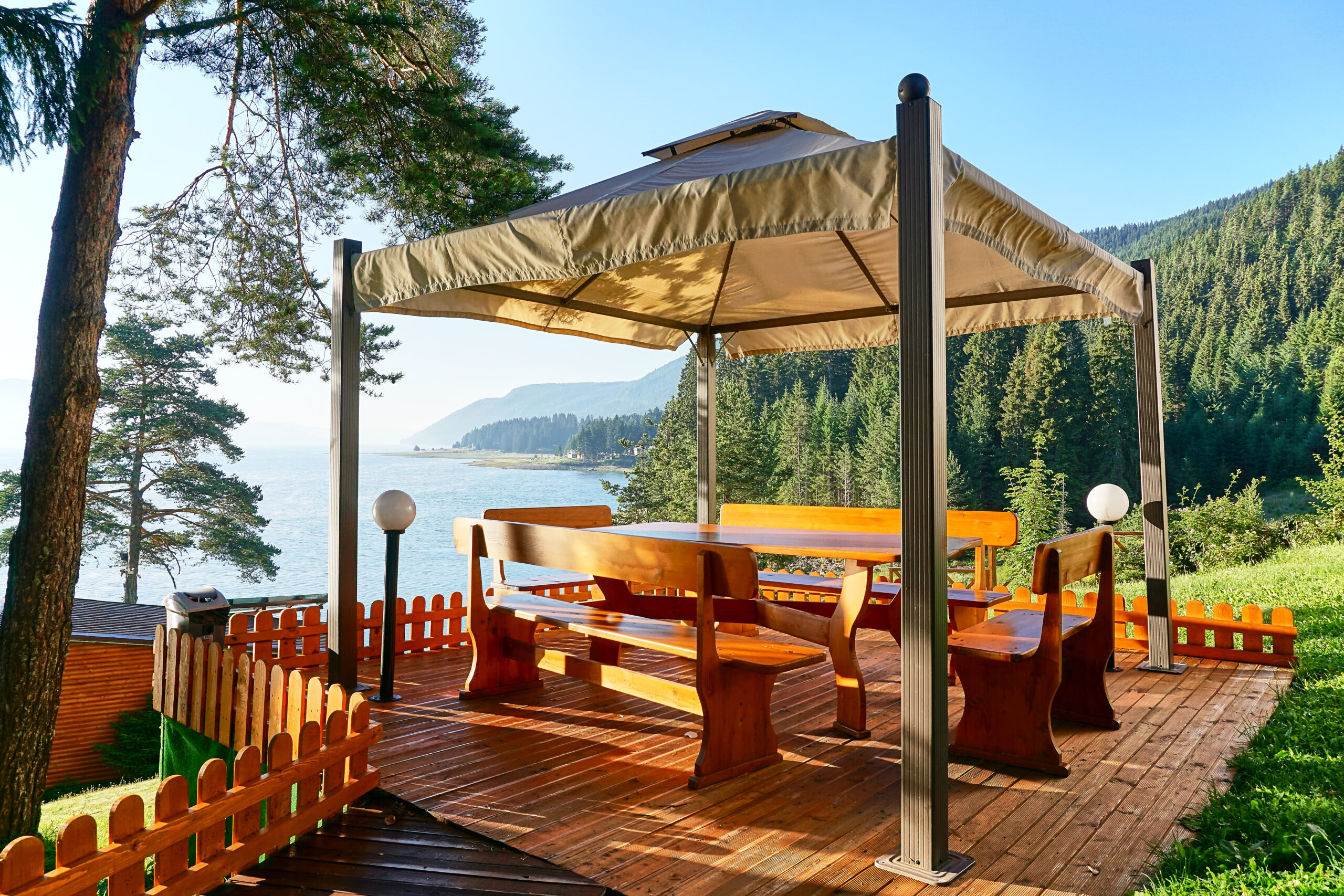 Increasing the Livable Space in Your Home

Pavilions improve the outdoor living space in your yard. Our Bradenton, FL landscaping professionals will design and create yours based on your individual needs, style, and budget. After your new pavilion is installed, you'll wonder why you didn't do it sooner! If you've been wanting to create a more comfortable and refined outdoor living space, now is the time to get started. When you choose to collaborate with us, your project will become our obsession.
We spend every day supporting our customers' aspirations and assisting them in making their vision a reality. Our design team in Bradenton, FL has extensive experience and can assist you in planning your backyard pavilion or other landscape building to guarantee that no detail is overlooked. We want to have a good impact on the landscaping business and have focused on exceeding our customers' expectations on both large and small projects. Set up an on-site meeting with us immediately so that we can assist you in creating the pavilion of your dreams!
What Are the Steps to Building a New Pavilion?

We guarantee that with the help of our pavilion design experts, designing and building your dream pavilion will be a breeze! First, contact one of our pavilion designers at Bradenton Landscape Pros. Meet with one of our design professionals in Bradenton, FL and describe your ideal pavilion, including the look you want and the function it will serve. You're unsure of what you want. Are you feeling overwhelmed by the number of available options and features? Your pavilion expert will walk you through the pavilion styles and custom options that will delight your family for years to come. We'll collaborate to make a dream come true.
Second, when building a pavilion, your municipality may require you to obtain a permit. We will guide you through the process of obtaining the necessary legal permits or documents for the construction of your custom pavilion. We have the knowledge and experience to effectively collaborate with your local government officials in order to obtain the permits you require.
Finally, sit back and relax as you witness your dream come true right before your eyes! Our dependable and hardworking pavilion construction specialists in Bradenton, FL will arrive on time and begin constructing your custom-built pavilion. We will treat your property as if it were our own, and we will work quickly to complete the project and clean up the work site because good stewardship is a value that our pavilion installation team upholds.
Why Should You Build a Custom Pavilion?

Saying "yes" to a personalized custom pavilion from Bradenton Landscape Pros will instantly elevate your ability to entertain guests, whether you're hosting a backyard barbecue or a poolside party! Why settle for a flimsy pop-up pavilion that requires assembly and storage? Our elegant and functional structures not only provide a permanent space for entertaining family and friends, but the overhead roof also provides shade when the summer sun becomes too hot or rain begins to fall.
A custom pavilion provides a functional three-season room that can both beautify your backyard and increase the value of your home. We will help you realize your dream by designing a custom pavilion that is tailored to your specific needs. Don't settle for a low-cost pavilion kit or a subpar prefab pavilion that can't be customized; instead, let our pavilion builders in Bradenton, FL create a work of art for you. This is your chance to dream big – the only limit to your new pavilion is your imagination!
What Are the Advantages and Disadvantages of a Wood vs. Vinyl Pavilion?

For your outdoor pavilion, we have both wooden and vinyl options. Consider the benefits and drawbacks of a wooden vs. vinyl pavilion.
Because the smooth material prevents splinters from getting into small hands, our vinyl pavilions in Bradenton, FL are an excellent choice for families with children. It has a sophisticated appearance, slight deterioration, and no rotting or insect damage. A vinyl pavilion's classy appearance will quickly bring your yard up to date, with very little upkeep or maintenance – simply hose it off and wipe it down when it gets dirty! In contrast, a wooden pavilion is ideal for a rustic or wooded setting.
Choose your favorite wood species, such as pine or western red cedar, and one of our long-lasting stains, and we'll build a sturdy structure that will provide a peaceful, charming environment for you to relax in your backyard. If properly maintained, your wooden pavilion in Bradenton, FL will last for many years!
Still undecided about whether a wooden or vinyl pavilion is right for you? You will be satisfied knowing that you made the right decision with the help of our pavilion design expert and that your pavilion will fit your lifestyle and serve its intended purpose for many years.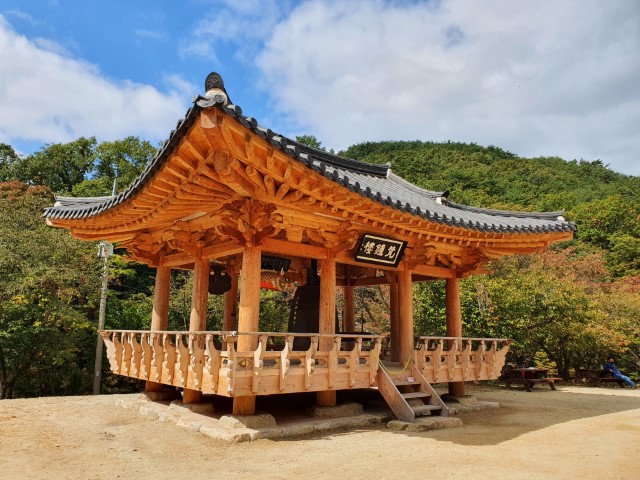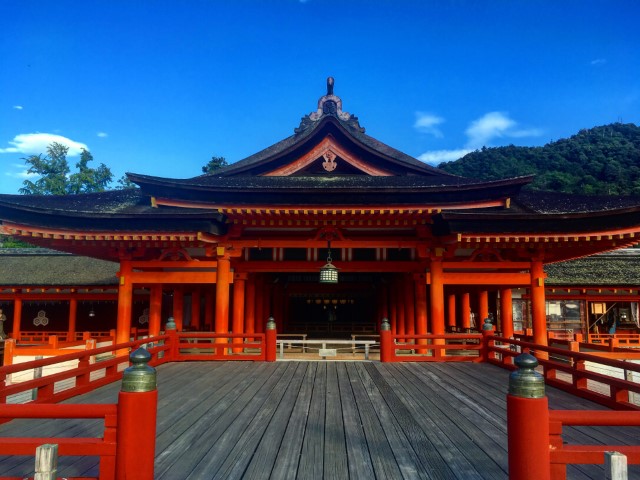 What Custom Pavilion Design Alternatives Are Available?

When you choose to invest in a custom-built pavilion from Bradenton Landscape Pros, we will present you with a number of options from which to create your own pavilion design plan. Do you prefer a one-of-a-kind, solid timber frame look to complement your wooded backyard setting or a low-maintenance, vinyl pavilion with stately round pillars supporting a bell-shaped roof to complement your professionally landscaped shrubs and flower beds? Perhaps you're considering a rustic lakefront structure that can also serve as a lakeside entertainment space for easy access to your kayaks or canoes? Custom pillars, lights, walls, or retractable shades can be added to your pavilion.
When it comes to custom pavilions, the possibilities are endless! We will assist you in selecting the ideal design to complement your property and meet the needs of your family, whether you require a low-maintenance vinyl pavilion for family gatherings or a custom-stained modern timber-frame pavilion.
What Are the Applications of a Custom Pavilion?

Pavilions have been used in America's backyards and parks for centuries as a place to spend the day catching up with friends and neighbors while enjoying a meal. While traditional, pavilions complement the modern home architecture. Take in the fresh air while relaxing in the comfort of a classic and elegant structure. Among the numerous popular uses for a custom pavilion are:
A backyard area for entertaining guests. With a custom-built pavilion, even the most basic menus will look better. From spring to fall, your pavilion will quickly become your favorite outdoor entertainment area with this simple shelter and shade solution.
There is plenty of room for picnics and meals. You won't have to worry about running out of seating when hosting a luncheon with a few close friends or an extended family dinner. There will be plenty of elbow room for everyone!
A relaxing getaway on the beach. Are you tired from a long day at work? Unwind in a comfortable outdoor chair or hammock beneath your pavilion! You can relax in the shade while still admiring nature's beauty.
It provides a cool respite from the sun on hot pool days. A pavilion is ideal for relaxing away from the hot sun while eating watermelon with friends. Pool parties will be elevated to new heights with the addition of a custom bar.