Braden Castle Landscape Pros
Turf Installation in Bradenton FL

We are glad to offer turf installation in Bradenton, FL, so you can enjoy the look and feel of grass without the upkeep that artificial turf requires. We'll create a custom design and install synthetic turf for your putting green or entire yard, depending on whether you want it for your putting green or entire yard. Our synthetic turf is not the same as your neighbor's phony green patio carpet. Our artificial turf is made of high-quality materials. They are not only durable but also appear lifelike. The aim to reduce upkeep and conserve water has increased interest in synthetic grass in recent years. The price of artificial turf varies depending on the size of your project/property if existing grass must be removed, and the materials used. While artificial turf is initially more expensive, it will pay for itself in 3 to 5 years due to the lack of maintenance expenditures involved with natural lawn care. Please contact Bradenton Landscape Pros for more precise pricing on your turf installation; we provide free quotations! If you wish to install artificial turf, here are the steps we take:
Base Preparation: A gravel base, similar to a paver patio base, is used to provide improved drainage for people who have standing water owing to clay soil.
Optional Weed Barrier Installation: A weed barrier is built to protect the gravel from the mud beneath it.
Trimming and Positioning: Debris and dirt are removed from the top layer before the fake grass is installed on top.
Securing: Final trimming is done, and grass rolls are secured to the base with nails and seaming tape as needed.
Filling: After sweeping the artificial grass with a power broom to straighten the blades, we apply and spread a fill over it.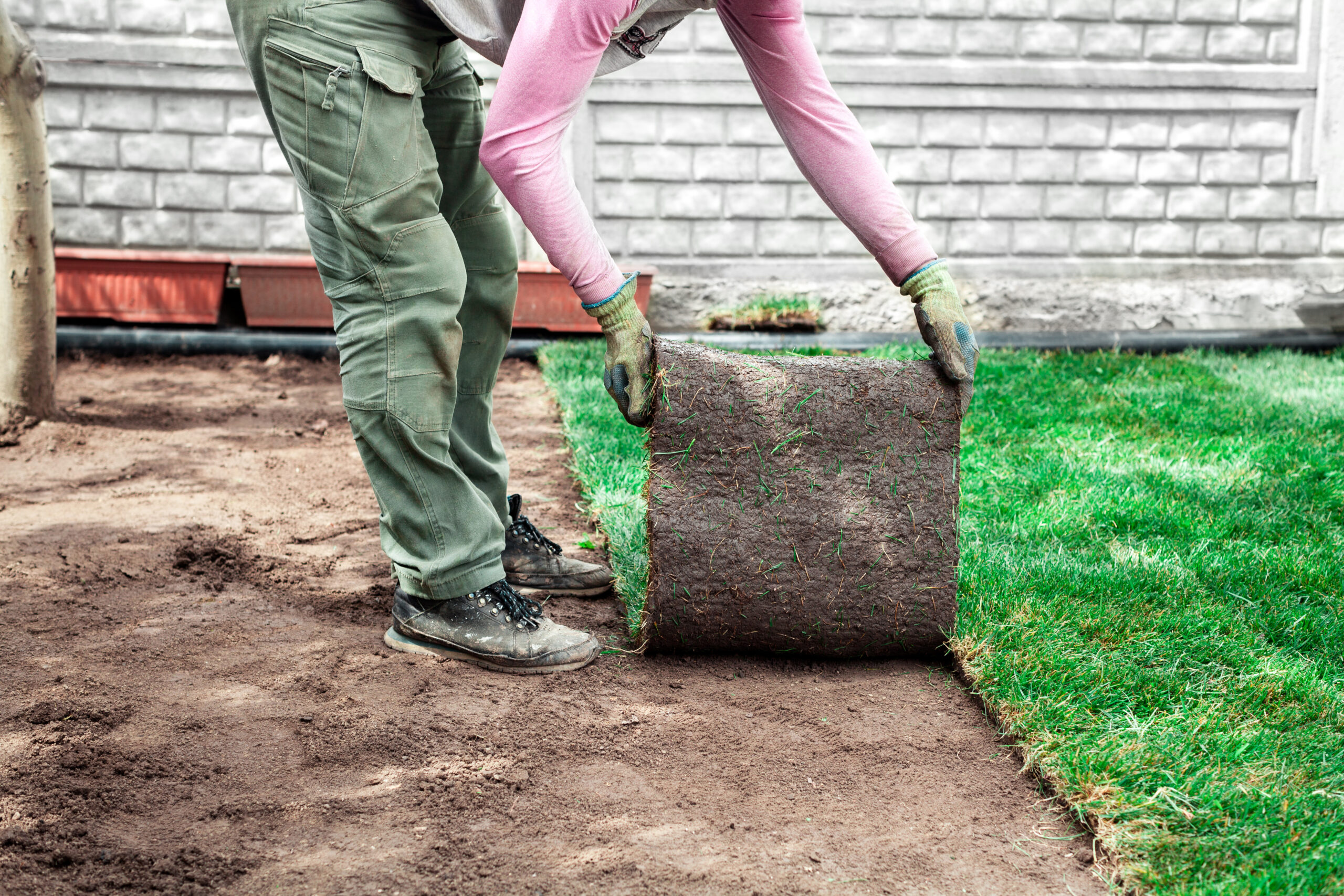 Let Us Bring Your Commercial or Residential Property to Life!

If you play golf, a personalized synthetic putting green can be built in your backyard. A putting green, whether large or small, is great for any golf enthusiast. Consider how lovely and inviting your backyard will be with a fun and functional putting green wrapped around the patio! Our artificial turf installation experts in Bradenton, FL can help you create custom elevations, swales, and bunkers for the finest backyard putting green experience. The turf will have a natural look and feel, delivering a true home golfing experience.
From little back garden lawns to huge landscaping projects, we can handle all elements of your turf installation. We also manage commercial projects such as school playgrounds, sports fields, and public spaces, so we have a wealth of experience to ensure you get the best outcomes possible. It might be difficult to find time in your busy schedule to care for your lawn or yard. Living in Bradenton, FL also comes with its fair share of natural obstacles, such as droughts, which make it tough to keep your grass green on a budget. If you want to reduce the stress of lawn maintenance, artificial turf may be a good option. Artificial turf eliminates the need for mowing and watering. It will remain clean, tidy, and green all year with no work.
Do you want to increase the resale value of your home? We provide low-cost turf installation and competent care across Bradenton, FL. When you can tell it's fake, it detracts from your property's curb appeal. As a result, when it comes to artificial turf installation, it is always preferable to work with a professional. When you engage with us, we'll inspect your property and create a landscaping strategy tailored to your specific requirements. Our landscaping knowledge is genuine, despite the phony lawn. We can install artificial turf to complement your property and make it look fantastic all year. Artificial turf today looks and feels great, making it an excellent choice for your outdoor living space.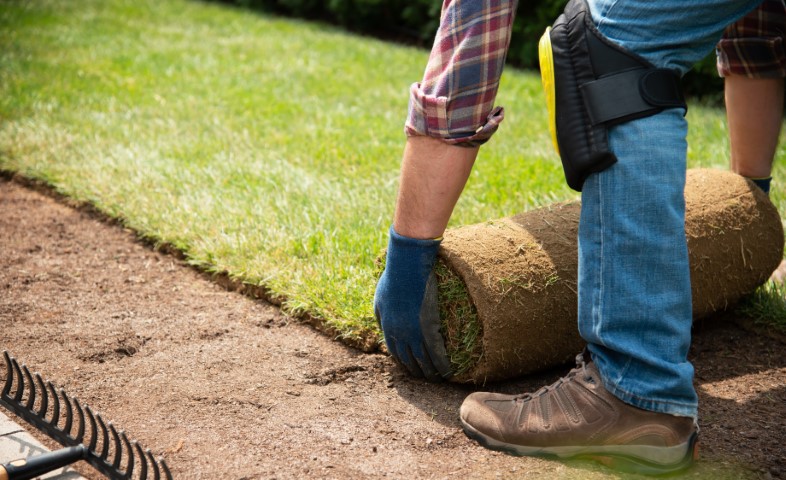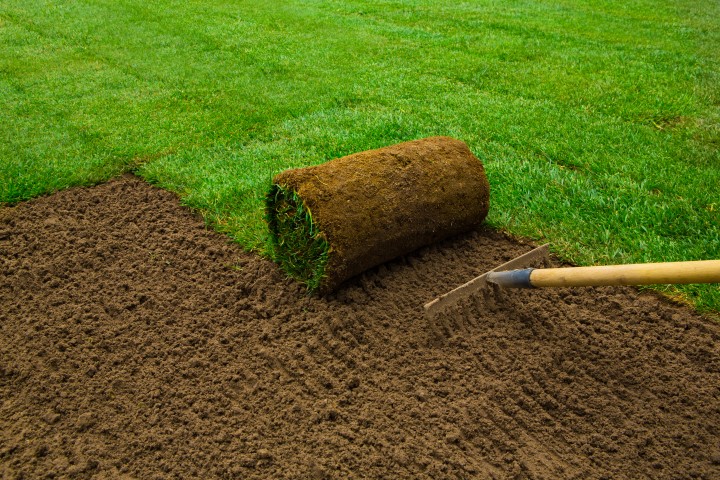 Benefits of An Artificial Turf Installation

To maintain a real grass lawn, extensive lawn mowing, lawn maintenance, and other services such as irrigation system installation are required. If you want to avoid all of that while still having a green lawn, try putting artificial turf instead. Investing in artificial turf is unquestionably worthwhile. Synthetic turf has numerous advantages for any property owner in Bradenton, FL, from a modest residential lawn to a huge retail shopping center. Learn more about these advantages:
Turf always remains green. Even when exposed to direct sunshine, the color will not fade and the turf will remain green.
It does not necessitate a lot of upkeep. Real grass requires routine mowing, but synthetic turf does not. It will only need to be sprayed down and swept on occasion.
The surface of synthetic turf remains cool to the touch. We use high-quality turf that stays cool to the touch even on scorching summer days.
Artificial turf does not require watering. You will not have to water this grass to keep it looking beautiful, which will save you money on your monthly water expenses.
The drainage properties of artificial turf are greater. Synthetic grass drains well, which is an important feature in our area given the amount of rain we get.
You prevent dangerous pests such as fire ants. In natural grass, insects and other undesirable pests such as fire ants, yellow jackets, and others will establish themselves. This will not happen with artificial turf.
Artificial turf can provide better protection against falls. Consider using this turf for athletic purposes or around a playground because it provides more padding and a softer surface than genuine grass.
If you've been thinking about installing a synthetic turf on your property, we can help. In Bradenton, FL, we install artificial turf for both residential and commercial locations. Contact us today to set up a consultation!
Is Artificial Turf a Good Fit for You?

Artificial turf is an environmentally friendly and cost-effective option for homeowners who do not have the time or resources to maintain a healthy lawn. Artificial turf is both cost-effective and low-maintenance, and it can be used in a variety of areas around your home to replace traditional grass. Are you sick of your pets destroying your lawn? We install artificial turf made specifically for dogs! An antimicrobial backing and a high flow-through rate for drainage are included in the installation. All installations are designed with child safety in mind and allow water to flow through, minimizing any standing water. Artificial turf eliminates the need for watering, which aids in water conservation. Because there is no mowing, you can sell your gas-powered mower, which benefits the environment by lowering emissions and landfill waste.
The majority of artificial turf is made from recycled materials, it helps in reducing landfill waste. Your lawn is always lush and green. So you don't have to be concerned about yellowing or dead grass. With no additional effort, you can enjoy the well-kept appearance of a beautiful lawn all year. Furthermore, our artificial grass is virtually indistinguishable from the real thing. Blades are available in a variety of green shades and lengths, so your yard will still look natural without the maintenance and work. It's also long-lasting! At Bradenton Landscape Pros, our high-quality turf can withstand normal wear and tear and retain its appearance for up to 25 years.
The Most Important Artificial Turf Types and Features to Consider

Artificial turf has advanced significantly in recent years and is now a popular alternative to traditional grass lawns. Homeowners prefer artificial grass to natural grass for a variety of reasons. In terms of long-term maintenance costs, it is the most cost-effective option. Is the appearance of the grass important? While having realistic-looking grass in your garden is nice, durability comes first. Some synthetic turfs are made to withstand heavy use, while others are not. You should discuss your options with an artificial turf installation company in Bradenton, FL.
Nylon
Although the strands of nylon grass do not have a natural feel, it is the most durable artificial turf money can buy. These materials for an artificial lawn were designed and used by manufacturers to withstand heavy use, heavy weights, and high temperatures. This location is ideal for putting practice or golf courses. Another significant benefit of nylon is that it retains its shape much better than other artificial grasses. Is it more costly? It most emphatically does. However, it is fair to say that when installing grass on a busy lawn, the primary focus is on the grass surface lasting a long time. Endurance is the key to success. That is exactly what happens when nylon is used.
Polyethylene
This turf is ideal for those who have pets. Unlike other artificial grasses, polyethylene is not porous. This means that any odors from dogs or cats will not linger. This type of artificial grass also has a softer texture and appears more natural. It is also simple to keep. The best way to care for polyethylene artificial turf is to rake and brush it on a regular basis. It is simple to wash down when necessary. It comes in a variety of colors, allowing you to choose your favorite. Because it is long-lasting and durable, polyethylene artificial grass is an excellent choice for an active family who spends a lot of time in their garden.
Polypropylene
Polypropylene artificial turf is one of the most cost-effective and easy-to-install options. Polypropylene grass has the disadvantage of being short-lived. It is possible to walk on it, but it is not suitable for intensive use in comparison to other grasses. It is also sensitive to high temperatures. However, it is an excellent choice for constructing an indoor putting green or range.
Long, Medium, Or Short Pile
Consider the pile height of your artificial turf as well. It's comparable to selecting a carpet for your home. A short pile carpet is easier to keep clean and maintain. The same can be said for short pile grass. You can clean it with a yard brush and, if necessary, remove any dirt deposits with a hose and normal water pressure. If you choose a long or medium pile, expect to spend more time cleaning your turf. It is frequently necessary to purchase a power washer to keep your artificial turf in perfect condition.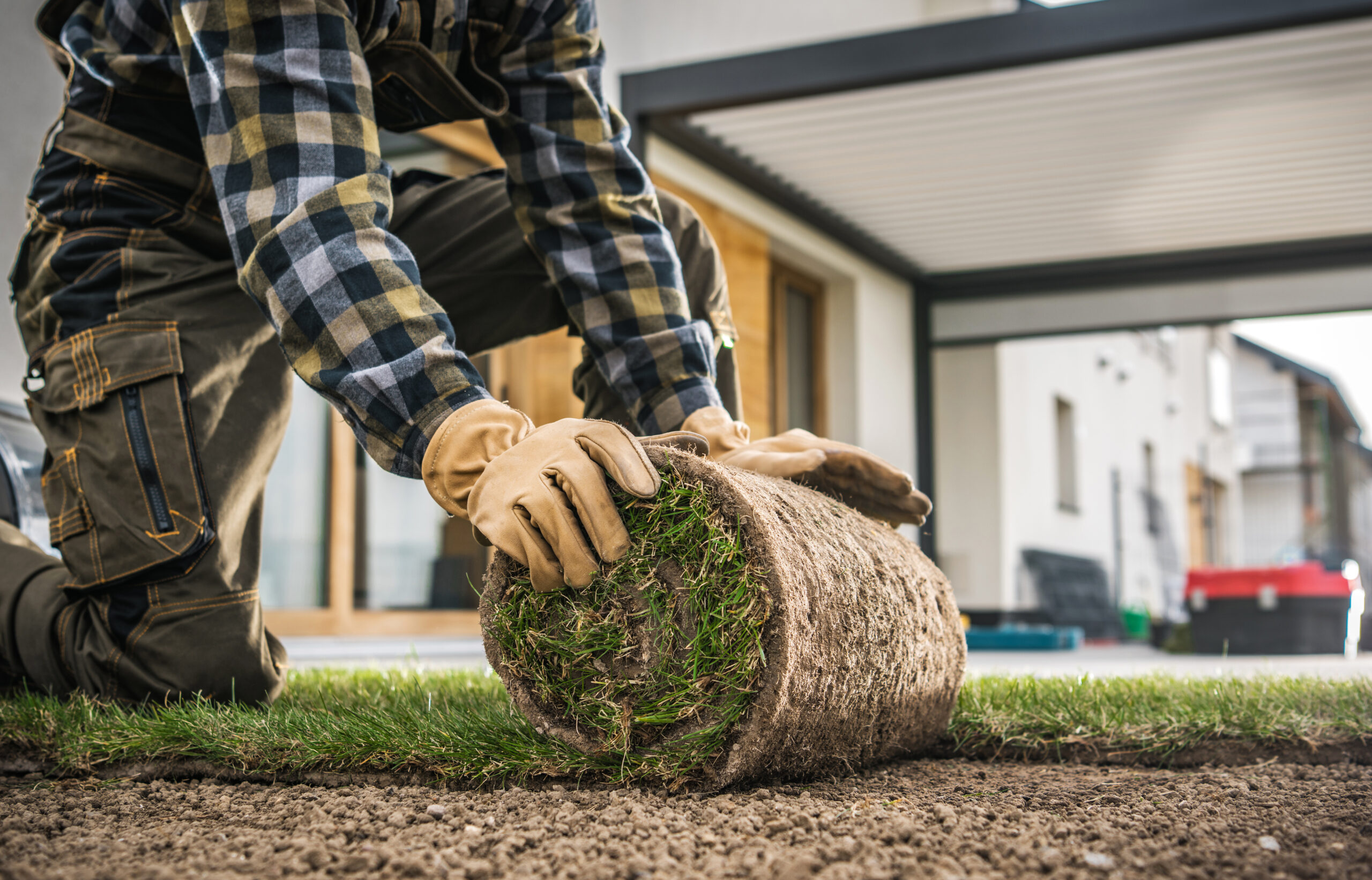 Winter Turf Maintenance Procedures

As the weather begins to cool and winter approaches, it's time to consider how to prepare your turf for the season. With a frosty winter on the horizon, you should be aware of how these weather conditions can affect your turf. Whether you are considering new turf care in the winter or have had your turf installed for a few years, these winter care maintenance for artificial turf in Bradenton, FL will help ensure beautiful turf all year.
1. Gather Your Maintenance Tools
One of the most appealing features of artificial turf is its low maintenance. That doesn't mean it's low-maintenance or requires no tools or supplies. To keep your turf looking great all year, keep the following tools on hand:
Leaf or snowblower
Hose and household cleaner
Soft bristle broom
Plastic snow shovel
Pick up Debris
Remove any debris from the summer and fall to prepare your lawn for the winter. Remove any leaves, twigs, or other debris from your synthetic turf lawn's surface. This is the first step in winter artificial turf maintenance, and it will prepare you to take the next few steps to ensure your lawn looks great in the spring.
2. Cleanse the Turf
After you've cleaned up the large debris, use your hose to rinse the surface. As part of your regular basic turf maintenance, rinse the turf on a regular basis to remove any built-up dirt, dust, or residue. If necessary, use a mild household cleaner to remove stains or spills. Pet owners, people with children, and people who host gatherings where the turf is frequently used frequently use household cleaner to quickly remove temporary stains from the turf.
3. Brush the Blades
Brushing the turf is the final pre-winter preparation step. Brushing the blades with a soft bristle broom protects them and allows you to fluff them back up. Because the blades of the turf can flatten out when used frequently, this step can help prepare it for use again in the spring. With consistent turf care, you can get years out of your turf.
4. Don't Use A Metal Shovel on Snow
Even though Dallas hasn't seen significant snow in a few years, we shouldn't rule it out just yet! If it snows this year, it's best to let it melt and drain off your lawn naturally. Use a plastic snow shovel if there is a lot of snow or if you want to use the turf before it melts. Metal will damage the turf blades.