Braden Castle Landscape Pros
Paver Patio in Bradenton FL

A customized patio can be made from a variety of materials, but pavers are hard to beat for ease of installation and low maintenance. Although it is more expensive at first, you will save money in the long run by not having to stain or seal it on a regular basis. Repairs are also easier when done one paver at a time. Paver patios in Bradenton, FL may dramatically improve the look of your outdoor living space. After all, we could all use a little extra beauty and space in our lives. A rear patio is an appealing choice for adding square footage. Even better, well placed paver patios may provide this additional area as well as years of enjoyment to your outside environment. They should also look good with your landscaping.
To fully enjoy the attractiveness and functionality that paver installation delivers, it's critical to hire a paver patio installation specialist. Professional patio design ensures a smooth transition from the soil to the structure. As a consequence, you can make the most of each square foot of paving stone while also adding value to your house. Bradenton Landscape Pros is up for the challenge and more! For many years, we have provided excellent custom paver patio services in Bradenton, FL to a diverse variety of residential and commercial customers. We can construct anything you can imagine! Our expert patio builders are dedicated to creating beautiful patios with meticulous craftsmanship and exceptional customer service. Because to our skilled craftsmanship, persistent attention to detail, and low prices, we have received several referrals and repeat customers. Before leaving your home, we will assess the paver patio with you to ensure your complete pleasure and to address any issues you may have.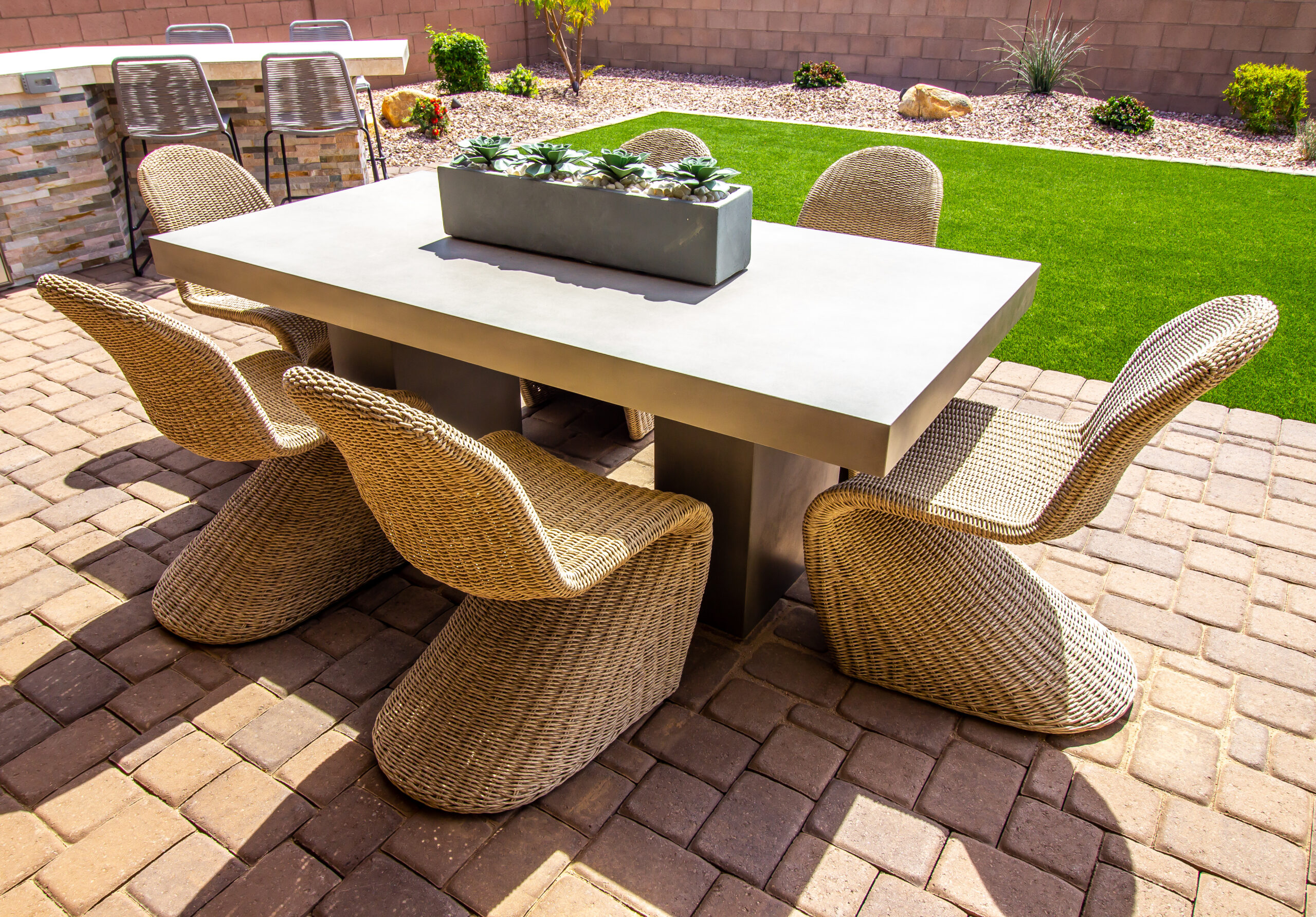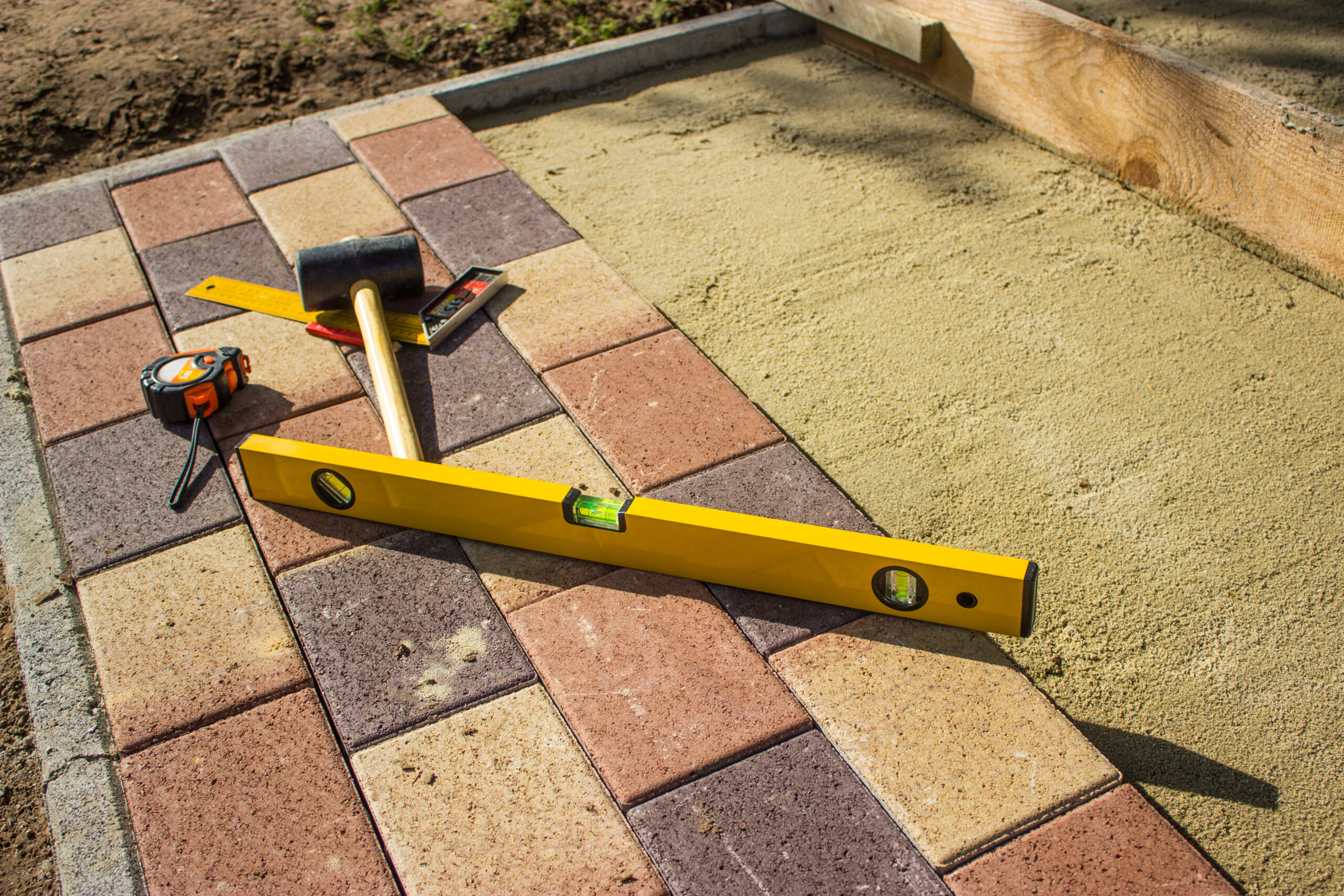 Why Choose Pavers For Patios?

This is where our experience comes into play. We have been in this profession for many years and have an extensive understanding of the many types of pavement and hardscaping materials on the market. Our skilled staff is ready to provide you with all of the details and information you need to choose the best sorts of pavers for your new patio. We also serve customers who want to improve the aesthetic and condition of their existing patio. Our professionals ensure that the services we provide are exactly what they require. When it comes to patio upgrades in Bradenton, FL, it's critical that the new pavers complement the appeal and appearance of the old pavers on your walkways, pathways, and so on.
This not only gives the landscape a more coherent design but also helps to ensure that the new element increases the appeal and value of your property. With our stunning pavers in Bradenton, FL, we offer fantastic contemporary patio paving. Patio pavers will make an amazing addition to your landscape. Our pavers are not only attractive, but they are also far more durable than any other hardscape alternative on the market today. You don't have to worry about regular maintenance or total replacement with pavers. The lifespan of modern pavers is unquestionably worth the investment. If you need patio pavers installed in Bradenton, FL, we are the contractors to call. You may put your trust in us because we have years of experience in the paver, hardscaping, and landscaping industries.
The Advantages of Paver Patios

It is priceless to walk through your garden and breathe in the pure air. Pavers are an excellent patio element for not only enjoying but also enhancing your outdoor living space. We can create one-of-a-kind landscape pavers and install an amazing selection of brick, natural stone, and concrete pavers in Bradenton, FL, whether you desire a simple or complicated scheme. Because to our skilled craftsmanship, persistent attention to detail, and low prices, we have received several referrals and repeat customers. Before leaving your home, we will assess the paver patio with you to ensure your complete pleasure and to address any issues you may have.
Overall, if you only need a small patio in Bradenton, FL, we are the company to contact. We have a lot of experience designing paver patios. Patios can be built out of practically every material you can think of, from flagstone and stone pavers to interlocking concrete pavers and stamped concrete. Similarly, we can create paver patios in about any shape, size, or length you may imagine. We may even install steps along your patio or walkway if you have a steep terrain to cover. Alternatively, we may design a natural stone walkway with interlocking pavers that complements the rest of your hardscape. Paver walks will so mix seamlessly with the rest of your landscaping.
We are focused on your experience from start to finish – from our first contact to the conclusion of the assignment, we strive to ensure you are truly happy and satisfied. Finally, we know that we would not exist if our clientele were not satisfied. Our major goal is for you to join our rapidly growing family of extremely delighted clients in Bradenton, FL! We don't only pour our hearts and souls into making pavers. Our high-quality products come with personalized customer care. Contact us for knowledgeable assistance with your home's new paver project.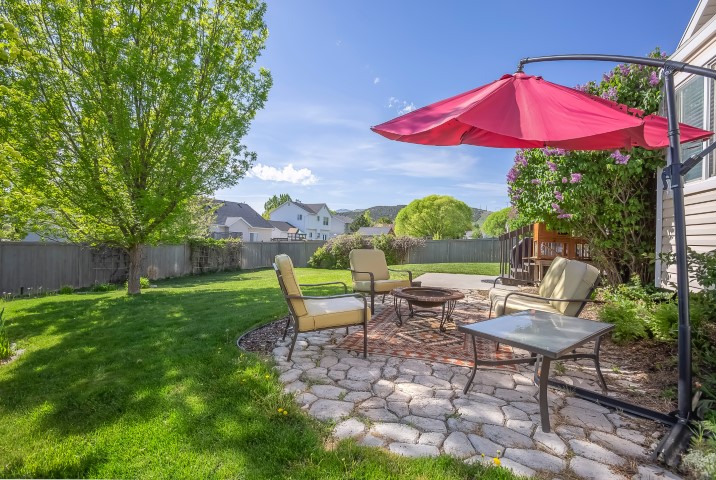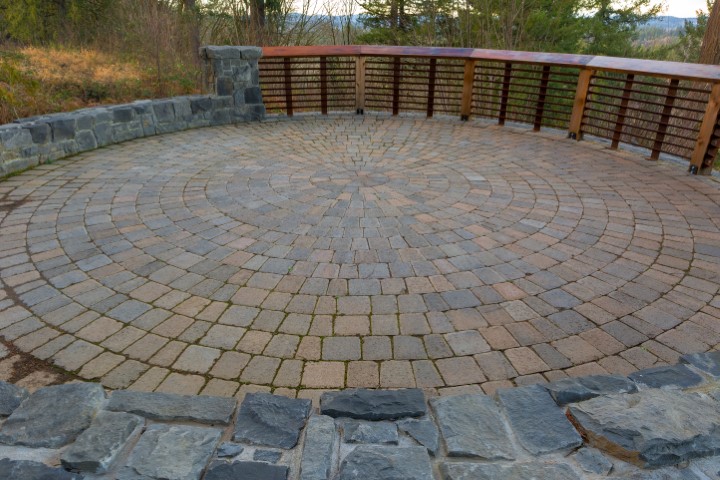 Why Should You Consider a Paver Patio?

Bradenton Landscape Pros can handle all of your landscaping requirements. We specialize in the design and installation of custom paver patios, driveways, and walkways. You can rely on our commitment to providing a high-quality product and excellent service. If you've always wanted a beautiful, beach-style effect patio, now is the time to make that dream a reality. Our professionals have the knowledge, passion, and expertise required to design your ideal patio.
Low Maintenance
A custom paver patio can improve the look and value of your home. These long-lasting, low-maintenance pavers can be customized to match the style of any home. They are low-maintenance because they do not require staining or re-sealing and are simple to replace if they ever need to be repaired.
Enhance the Exterior of Your Home
Do you want to improve the look of your home's exterior? Consider a personalized paver patio. This material is low-maintenance, lovely, and incredibly versatile. You'll be glad you did. You'll love the look and functionality of Bradenton Landscape Pros, whether you want a beautiful driveway or a low-maintenance patio. Our team works hard to give you an experience and a passion for their work.
Attractive
There are several steps to take if you want to add a paver patio to your property. These include knowing what your landscaping objectives are, how much space you have, and hiring a professional landscaper. Our landscapers can assist you in selecting plants and shrubs for your property as well as determining which ones will thrive in your specific climate. After all, only a few landscapers in Bradenton, FL possess all of these abilities.
Several Alternatives
You have many options if you want a beautiful and functional paver patio in Bradenton, FL. Concrete pavers can be used for walkways, patios, driveways, pool decks, and other applications. Concrete pavers are extremely long-lasting, durable, and beautiful, and can help you make the most of your outdoor space. They come in a variety of colors, shapes, and styles and are suitable for both outdoor and indoor settings. If you want a more expensive paver patio, you can get intricate designs that take more time and money to complete. However, these details can raise the overall cost of your project.
Low Cost
You should also think about the cost of landscaping for your paver patio. If you have a lush garden, you can choose a low-maintenance and cost-effective patio option. Incorporate your paver patio design into the landscaping. It will improve the overall appearance of the outdoor space. Many people choose to have their patio landscaped by a professional. If you want to add a low-cost paver patio to your home, you can contact a professional contractor. We can assist you in designing your patio or other outdoor living spaces. We can also install the hardscape to complete the project. Our landscaping company in Bradenton, FL specialize in hardscape services. We provide high-quality services at reasonable prices.
Consider the advantages of a new landscape design before hiring a landscaper. A new patio will not only improve the aesthetic appeal of your home, but it will also increase the market value of your property. A patio will not only give your home a beautiful new look, but it will also improve its functionality and security. As a result, hiring our landscaper can be advantageous. Consider a new driveway, walkway, or other landscaping projects to make the most of your Bradenton property.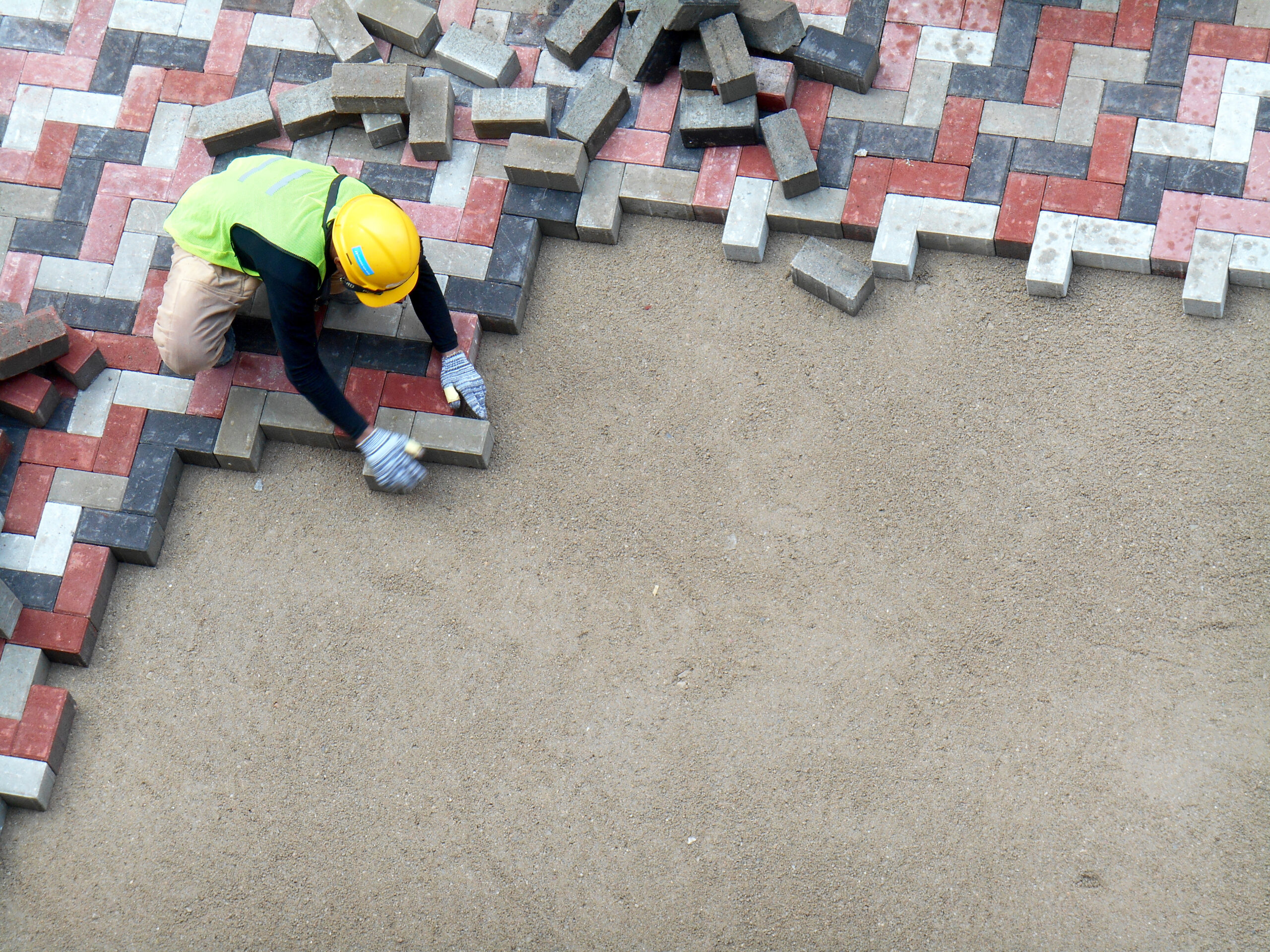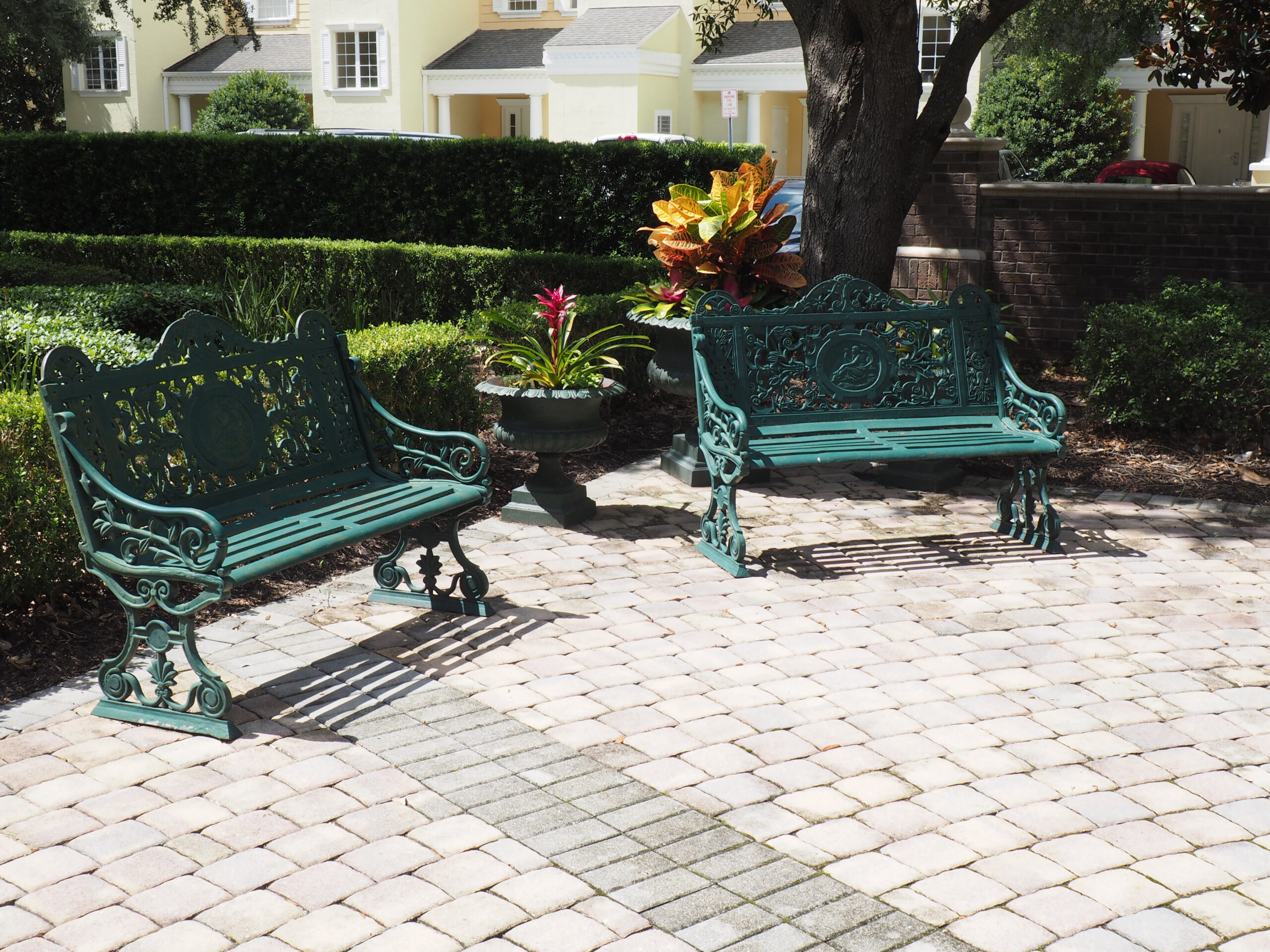 Cleaning and Sealing Your Paver Patio

Sealing concrete is an excellent way to protect your investment, whether you have recently installed a new paver patio or are looking to restore an older installation. Sealing the concrete creates a protective finish that repels water and stains and prevents it from fading or discoloring due to UV rays, rain, and foot traffic.
Paver Patio Sealers Safeguard Your Investment

You've probably heard about the importance of paver sealing if you've had concrete installed on your patio or driveway. It not only protects your investment, but it can also restore the appearance of older paver installations. Sealing your concrete will help prevent stains and slow the deterioration caused by UV rays, rain, and foot traffic. Seal your concrete with a high-performance concrete coating for a long-lasting, attractive finish.
Natural Stone Pavers Create a Beachy Feel

In Bradenton, FL, the look of beach-side living is desirable, and natural stone pavers in this neighborhood can achieve that effect in a variety of ways. Natural stone retains its color over time because it does not use pigments or composite aggregates to achieve its color. Furthermore, certain stones can retain their beauty for hundreds of years. Some natural stones, however, will deteriorate over time and should be sealed.
Natural Stone Pavers Require Little Upkeep

One of the most significant advantages of natural stone pavers is their low maintenance. They can be made in any color and pattern. They are also less expensive than other materials. While they are not as appealing as other materials, they require little maintenance. They are resistant to dirt and moisture and do not chip or break easily. They also last a long time.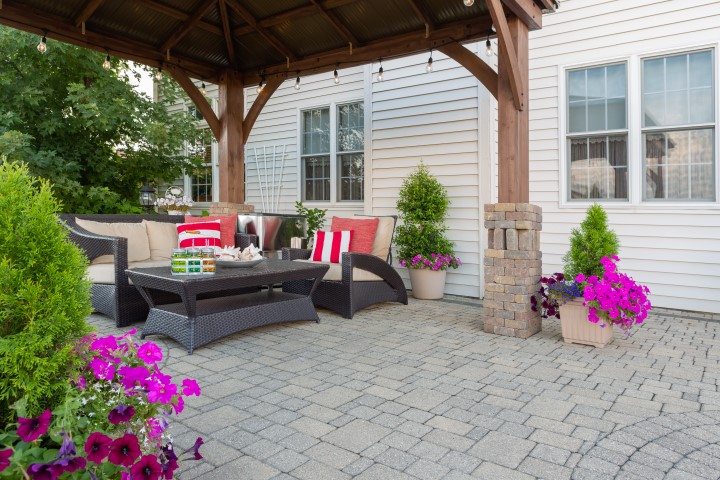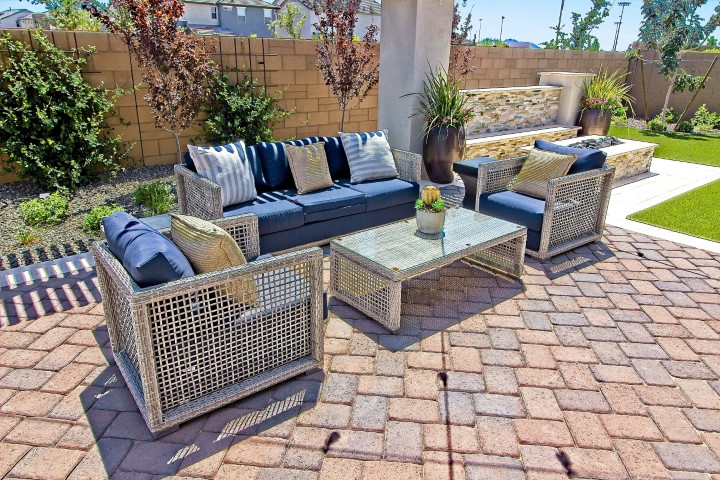 The Various Patio Paver Types and What They Have to Offer

There are a few things you should know about concrete if you've decided to build a patio or walkway. Sealing it can protect your investment while also restoring the beauty of older installations. Sealing your concrete creates a protective finish that repels stains and slows the deterioration caused by traffic, UV rays, and rain.
Plank Pavers
If you want to improve the look of your outdoor space, consider installing a new patio. The plank paver is simple to maintain and comes in two popular blend colors. This style is especially popular in Bradenton, FL. You should also consider the other characteristics of plank pavers in addition to the planks. This material is extremely durable and simple to maintain, allowing you to enjoy it for many years to come. One example of a patio with wood-grain-finished plank pavers is our paver patio in Bradenton, FL. These pavers have a distinct texture and a high-end appearance. It is critical to select the right color for a truly luxurious patio. Plank pavers are the best option for making your patio stand out among other homes. The wood-grain finish on these pavers gives them a luxurious appearance and an elegant appearance.
Travertine Pavers
Consider travertine pavers for your patio in Bradenton, FL if you want a stylish patio and want to create a timeless look for your home. Travertine is 100 percent natural stone, making it an excellent choice for patios and other outdoor areas. While it is frequently confused with limestone, travertine is a distinct stone. It was a popular building material in antiquity. Travertine pavers are now used for a variety of purposes, including patios, driveways, and walkways. Because it is a natural stone, it is also a versatile material.
Versatility
Concrete pavers are a versatile material that is ideal for your outdoor space. These paving stones come in a variety of colors and shapes and can be easily cut to size. They are long-lasting and slip-resistant. They expand and contract with temperature because they are made of cement and sand. They also require regular cleaning and weeding to keep their appearance. This material is an excellent choice for Bradenton, FL homeowners.
Paver patios can be constructed from a variety of materials, including granite, slate, and concrete. Each type of paver has its own set of advantages and disadvantages. There is bound to be a patio that suits your home, whether traditional or modern. When remodeling your space, you'll want to use a versatile and long-lasting paver material. Once you've made your decision, you can begin planning the space. You'll be pleased with the outcome!