Braden Castle Landscape Pros
Paver Walkway
in Bradenton FL

The first and last steps you take outside your home are on your walkways and steps. Make it gorgeous! These aspects of your hardscape are frequently forgotten, despite the fact that they play an important and vital role in your everyday routine. Walkways are a great place to greet friends, family, clients, or other pedestrians. With a well-paved walkway from Bradenton Landscape Pros, you may lure people into your home or business and provide them with a sense of ease. Walkways are also a great addition to any scale of architecture and can be lit at night for added design effect on passers-by.
Furthermore, our landscaping professionals can assist you with a paver walkway in Bradenton, FL. We'll work with you to create the ideal design for any construction, whether it's a tiny house or a large industrial complex. Your visitors will enjoy the ease with which an entrance walkway or service walkway provides them with access to your building, especially during severe weather. A walkway keeps your visitors safe from the road during rain and snowstorms and provides a clear approach to your front door, eliminating the need for them to trudge through your yard or up your driveway. You might also create a walkway for purely aesthetic reasons or to provide your visitors with a trail of discovery. We'd be pleased to assist you in building your walkway, no matter what it's for.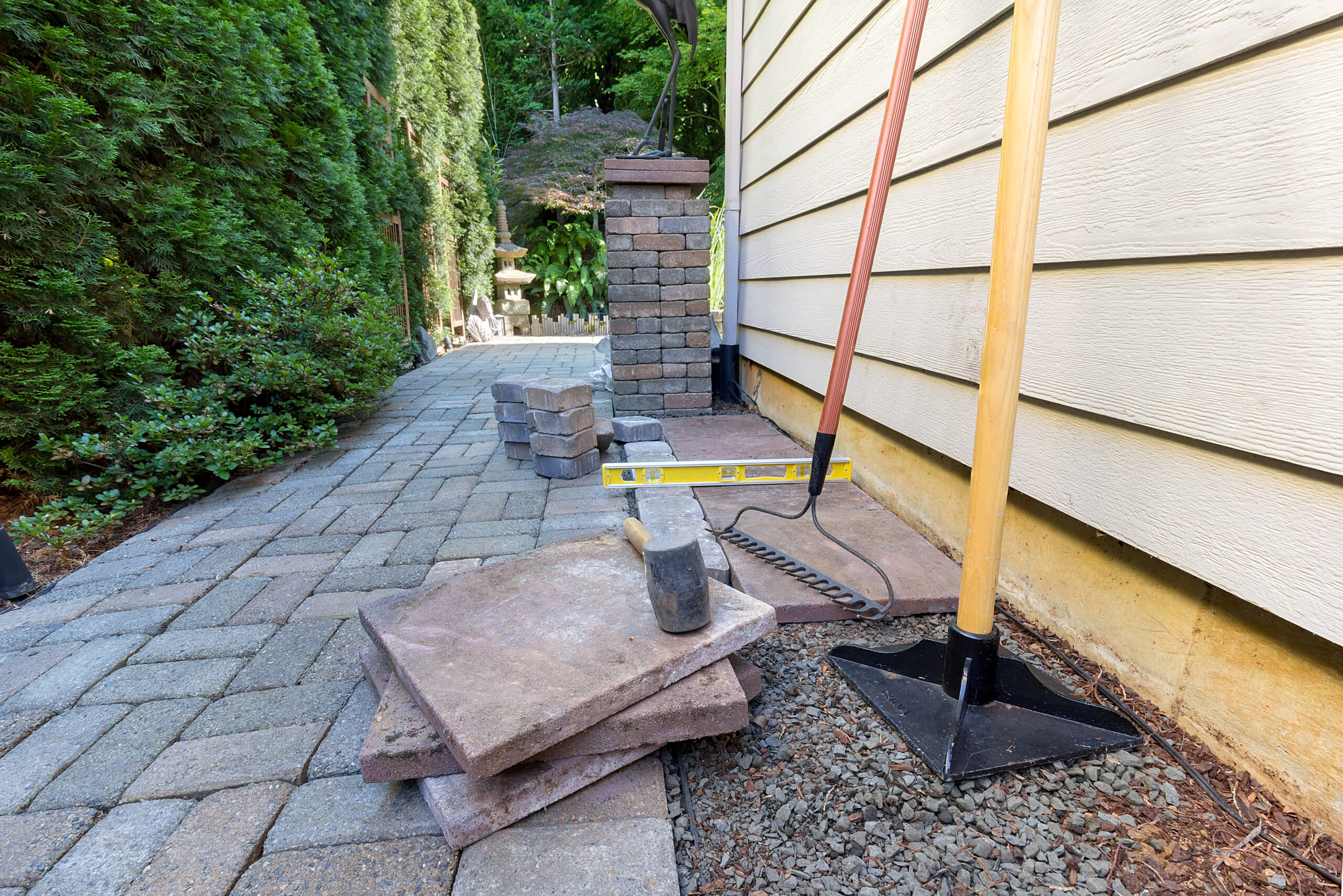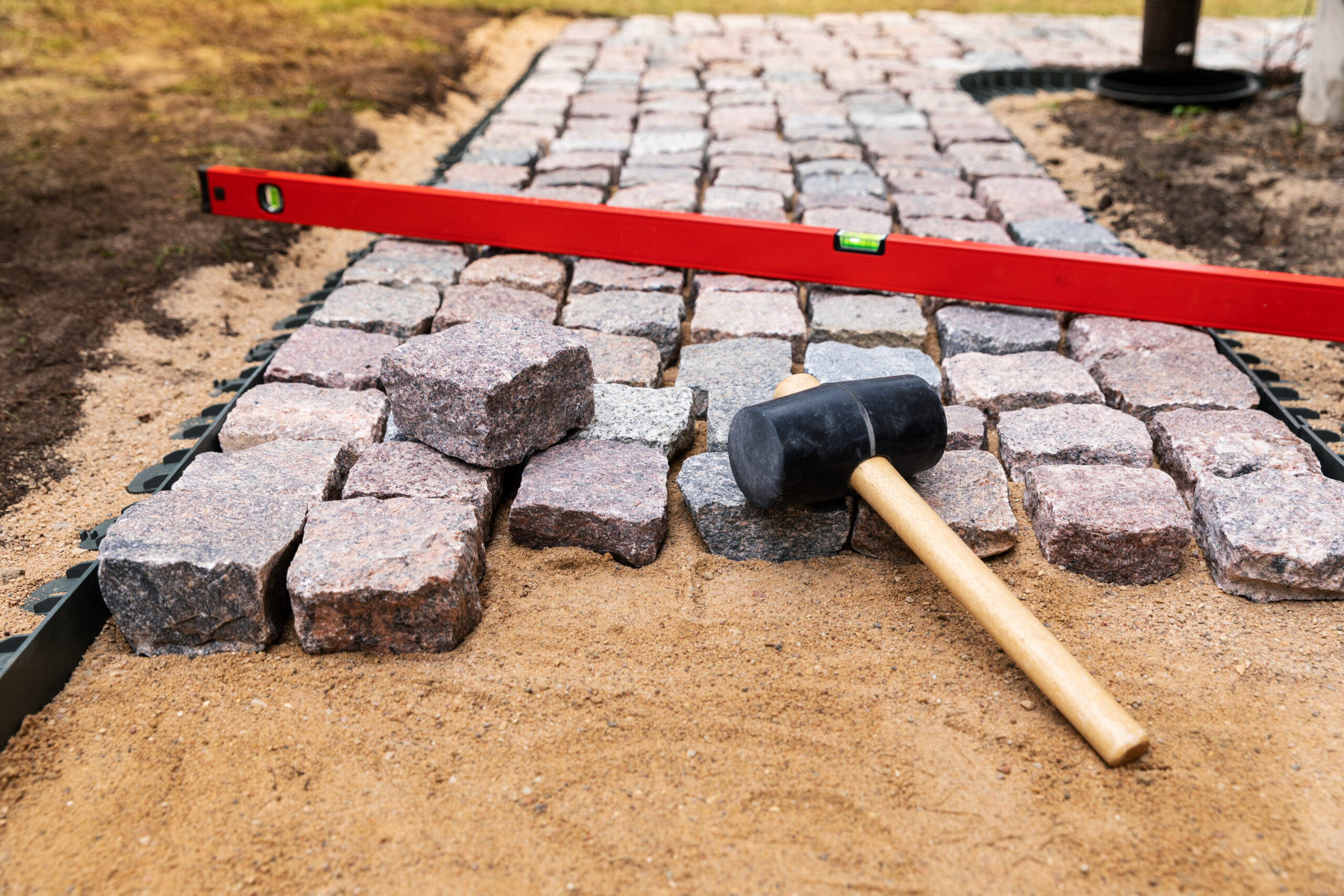 Why Opt for Pavers For Walkways?

We handle large and small paver walkway design and installation jobs in Bradenton, FL, and may provide a simple walkway or something more complicated with concrete or stone edging. In our work, we exclusively utilize high-quality materials and adhere to industry norms. When you engage us, you can be confident that you will receive high-quality services at reasonable paver walkway costs. There are numerous advantages to using pavers for walkways, including:
Elegance: A well-planned walkway can quickly add depth and interest to any outdoor space. Our pavers enable you to turn even the most essential features of your yard's design, such as a walkway, into a work of art.
Durability: Our garden walkways pavers greatly improve the attractiveness of your yard and are built to last for years without succumbing to wear and tear from foot traffic or weather-related damage.
Minimal Upkeep: Because of the amazing durability of our pavers, your new paver stone walkways will require little to no maintenance.
Other advantages of using pavers for walkways include:
It is extremely adaptable and may be used to create one-of-a-kind motifs and patterns.
Pavers composed of concrete, brick, or natural stone are available.
In the event of major damage, repairs are simple because only the damaged units need to be replaced.
Extremely cost-effective and provide excellent value for money.
Paver Walkway Installers Near You

Paver walkways in Bradenton, FL provide architectural alternatives that a standard concrete approach does not. You may change a pathway built for plain functionality into a breath-taking highlight of your home by offering attractive curves, a flow in design, and a broad selection of colors, textures, and shapes. One of the characteristics that need both flexibility and functionality is the walkways around a house. Typically, there might be huge color changes between pours of concrete, making it extremely difficult to add more paths later on without it plainly looking like an afterthought.
We deal with paver stone selections that have endured the test of time and are timeless. You will be able to smoothly move from your existing style to the new if you wish to add to your paver project in the future. Because we serve consumers throughout the region, you can be confident that you will receive dependable and prompt services. Our onsite supervisors ensure that the entire process runs smoothly and without interruption to the operations on your property. Send us your project specifications for more information on our paver walkways installation services in Bradenton, FL, and we will be pleased to help you kick-start your next project.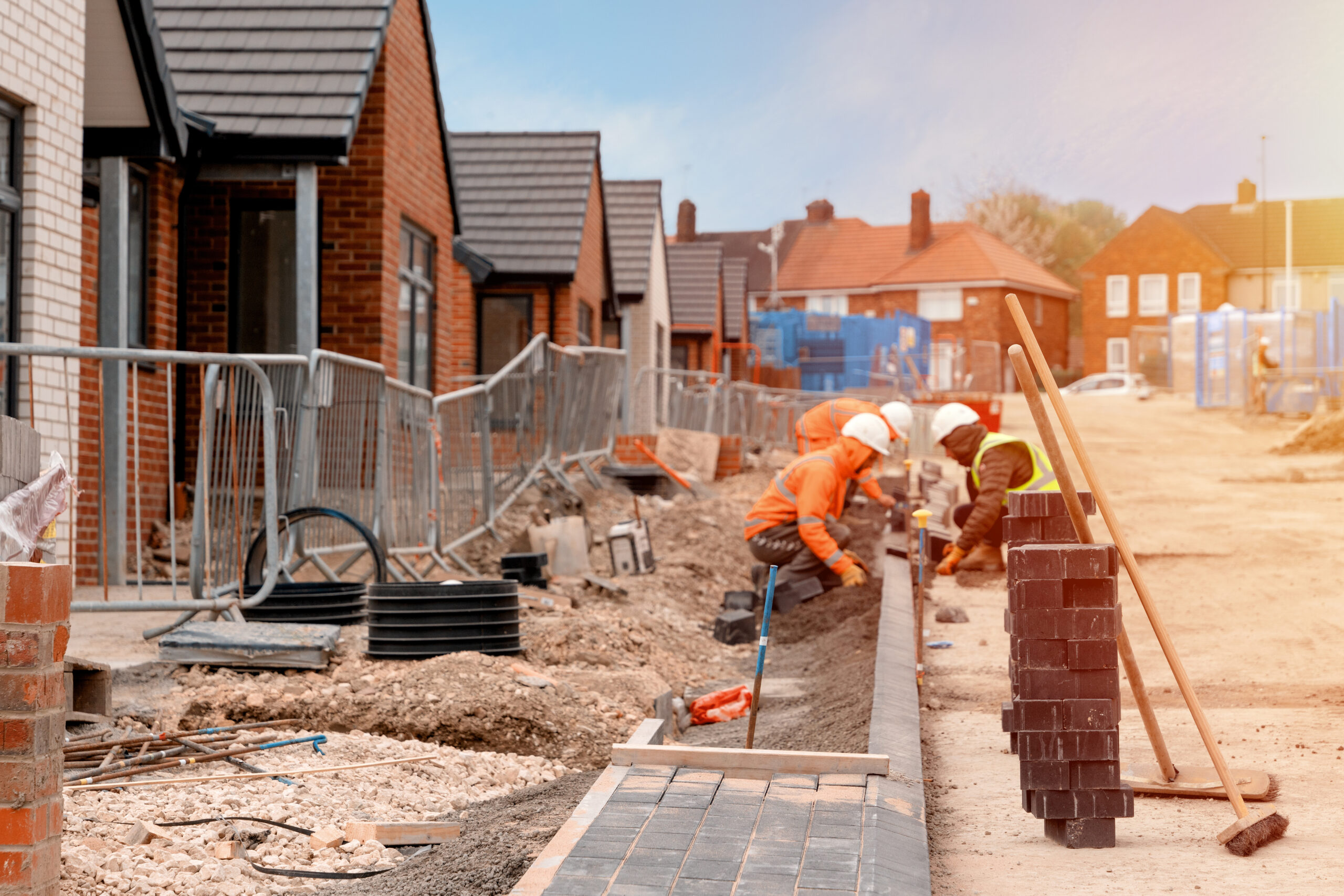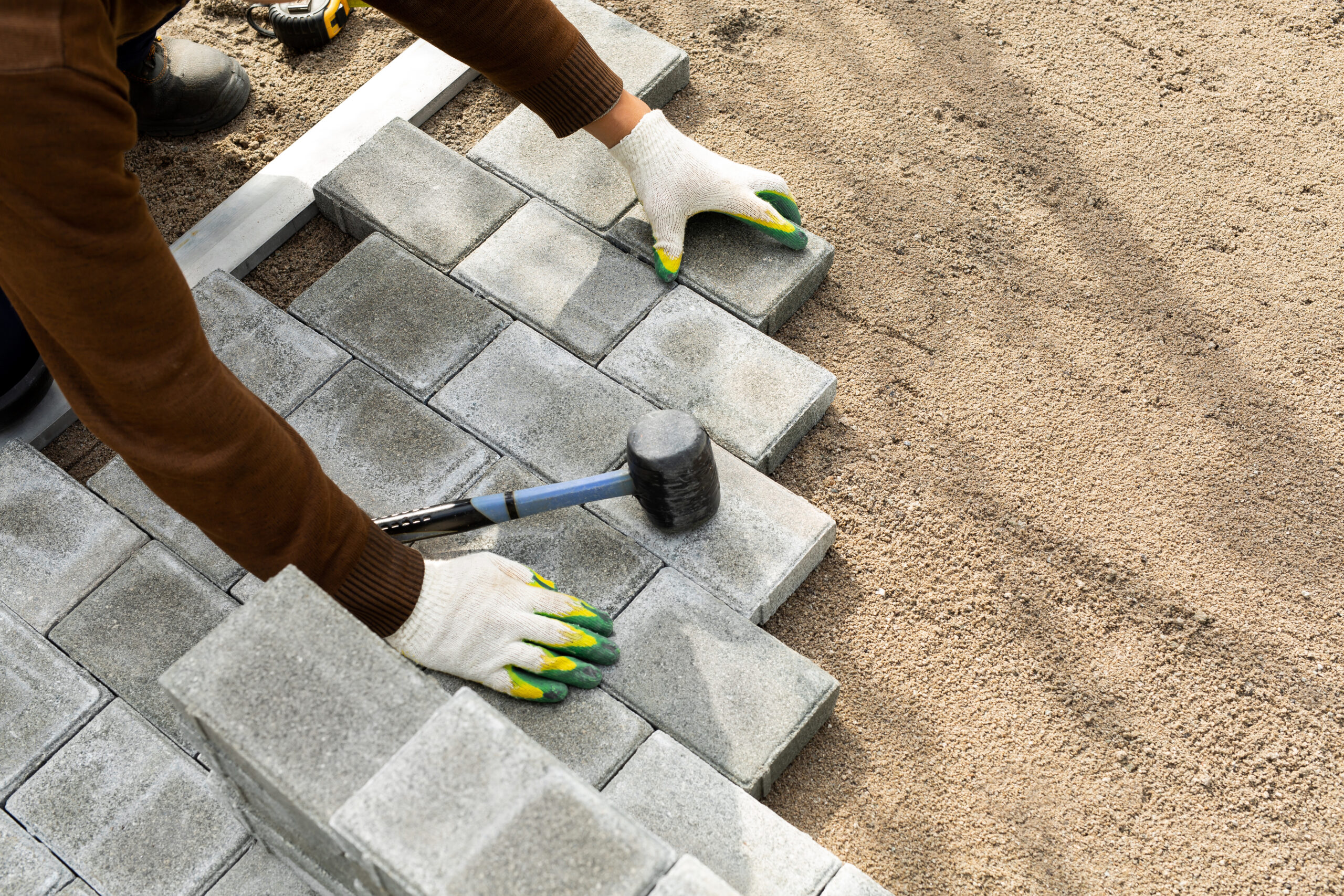 Everything You Need To Know About Our Paver Walkway Service in Bradenton FL

Consider hiring our landscape professionals if you want a beautiful and long-lasting paver walkway. Bradenton Landscape Pros is a dependable name for your next construction or landscaping project, with extensive experience and a highly-skilled workforce. We can design beautiful paths and patios for your home and provide a variety of services to meet your needs. Contact us today for a free consultation and quote!
If your pavers are dull and discolored, it may be time to seal them in Bradenton, FL. A water-based sealant will lock in the current surface condition. Water-based sealants, as opposed to acrylic-based sealants, dry quickly and improve the appearance of your home. Pavers require regular sealing to ensure proper maintenance. Pavers can become extremely dirty in Bradenton's heat, with layers of sand and silt etching the surface. Dirt can also accumulate on pavers, making them unsightly. Sealing your pavers is a simple and inexpensive way to restore their beauty and make them look like new. It also repels stains and slows the deterioration caused by foot and vehicle traffic. Sealants also keep harmful UV rays and rain out.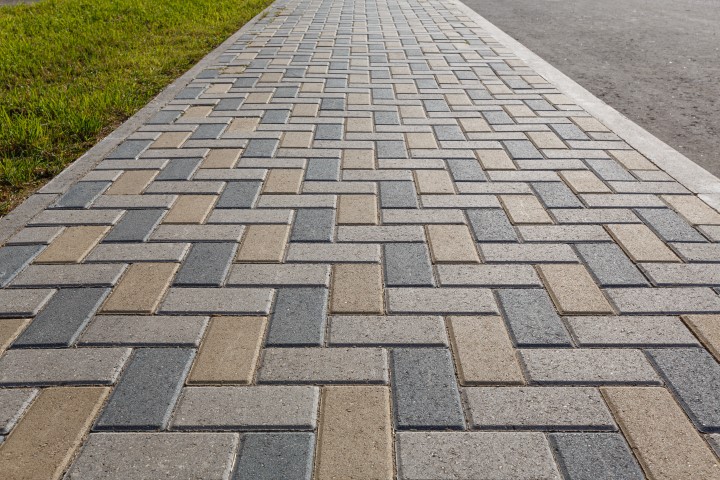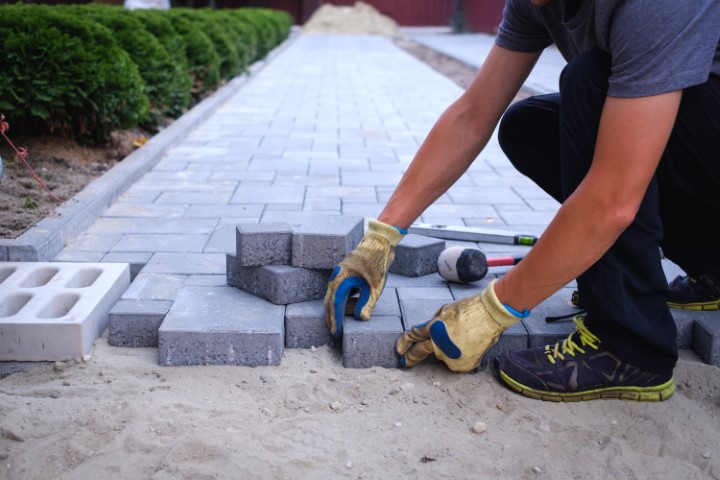 Bradenton Landscape Pros is the place to go if you're looking for a professional company that offers pressure washing for paver walkways. Our local business is run by someone who has over a year of landscape maintenance experience. To clean and seal your paver walkway, we only use environmentally friendly techniques and a hot water steam cleaning pressure washing system. Because of our company's attention to detail and high-quality service, you can entrust them with your project. Our pressure washers will be able to remove dirt and moss while also protecting you from the elements. They will also keep cracks and weeds away from your pavers. In addition to pressure washing, we will apply a protective sealer to your pavers. Pressure washing, algae removal, resanding joints, and application are all part of the process. A two-year warranty will be provided for these services.
The aesthetic possibilities for paver stones for walkways in Bradenton, FL are limitless. Their extensive selection enables architectural flexibility, beautiful curves, and a unified design. Colors, textures, shapes, and patterns are also limitless. Paver stones are timeless, making them ideal for walkways around a house. Paver stones for Bradenton walkways are typically lightly textured, providing pedestrians with good traction on rainy days. Venetians also use highly visible Istrian stone to mark the edges of stone steps so they don't miss a step into a canal. This pavement scheme has been in place for centuries, despite its age. As a result, it provides valuable lessons for both public works managers and urban designers.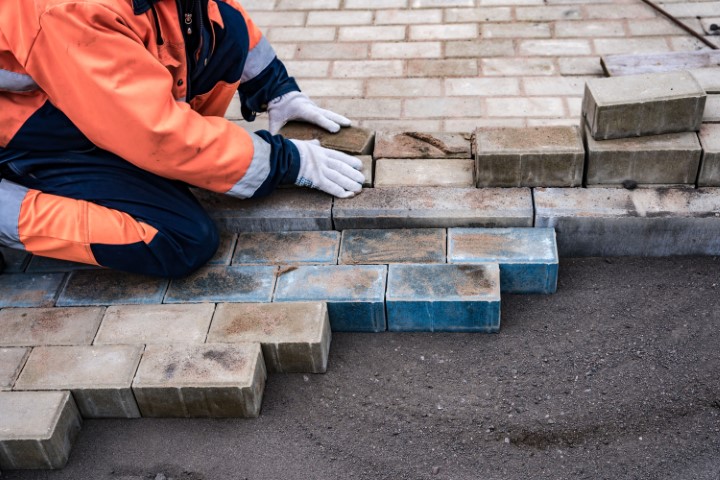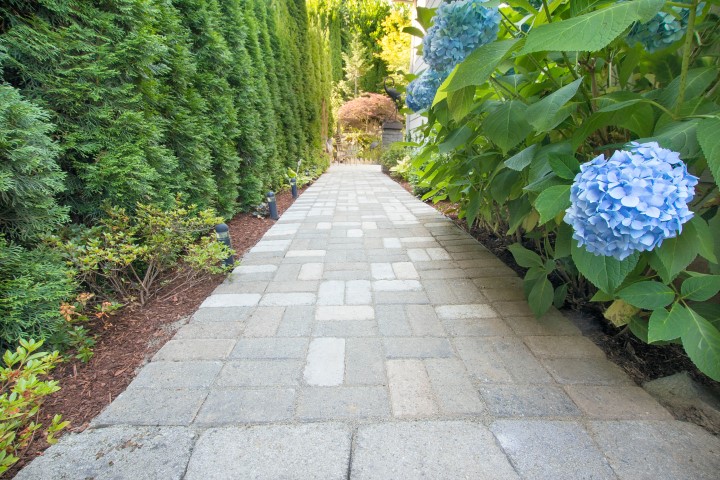 Consider having your concrete installation sealed if you want an excellent way to protect it. This process applies a protective finish to the concrete that repels stains and slows the deterioration caused by vehicle and foot traffic. Because it protects against UV rays and rain, it can also slow the aging process of older installations. Continue reading to learn more about the advantages of sealing concrete. Pavers are less expensive than concrete after the initial installation. They last a lifetime if properly installed. Concrete requires patching, sealing, and other maintenance, which raises its cost over time. When you've decided on a material, it's time to compare prices. Pavers are more expensive at first, but they can last a long time.
It is critical to prepare the soil before laying pavers over grass. If there are a lot of weeds in the area, they must be killed before the pavers go down. The soil must be treated with soil solarization or soil sterilization before pavers can be installed. This treatment works best in warm weather and kills weeds and their roots. To prevent weed seeds from germinating, use a thick, black plastic sheet. The base area must be level after the walkway has been installed. If the walkway is on a slope, dig it all the way to the bottom to avoid unsightly and potentially dangerous tripping hazards. Also, use string, spray paint, or a line level to mark the edge lines. You'll know where to put the walkway and how much material to use if you mark the edges.